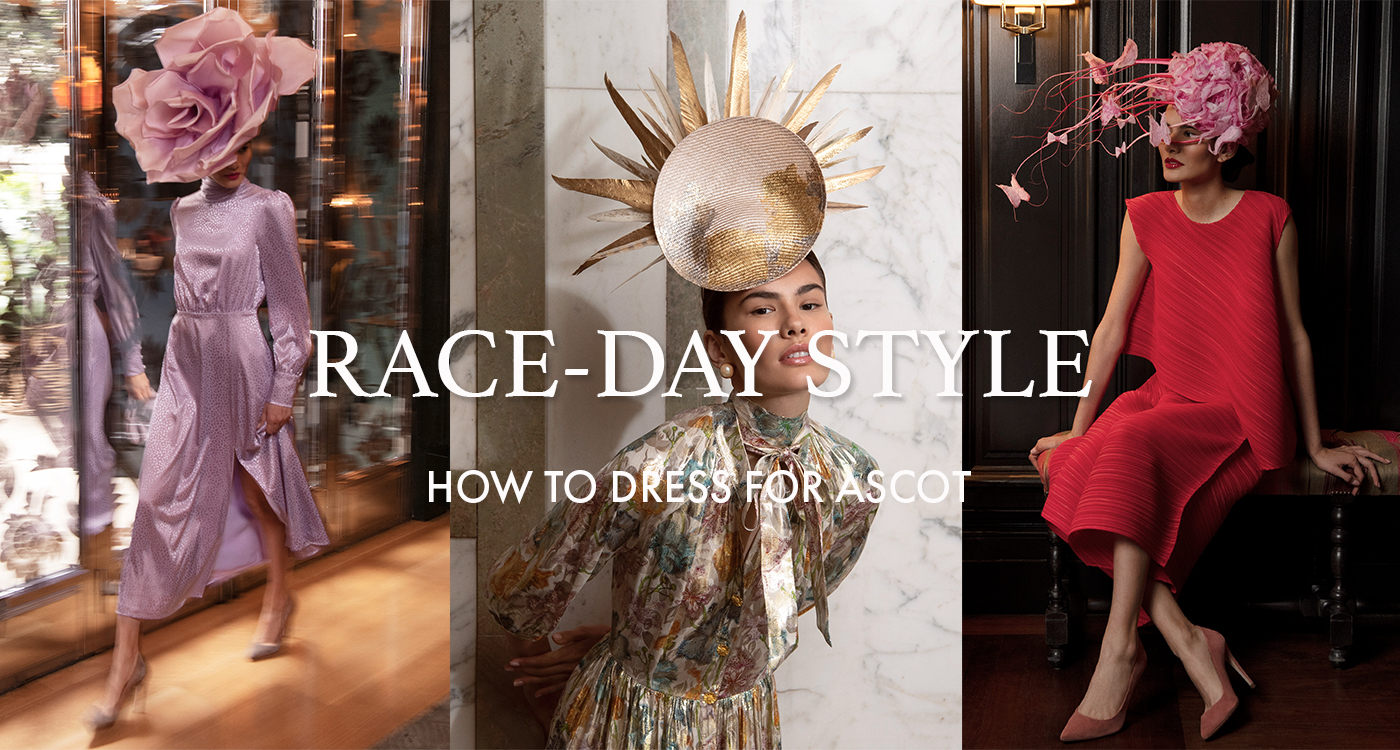 Race-day Style: How to Dress for Royal Ascot
Essential Accessories
Royal Ascot has always been a highlight in the British summer event's calendar and throughout the ages, it has remained synonymous with setting British style trends.
But whether you're in the Royal Enclosure or Windsor the accessory essentials remain the same; an iconic headpiece, a pair of shoes that are as beautiful as they are comfortable and a bag to match!
To help you choose your outfit, we've put together a selection of hats, bags and shoes that'll ensure you look the part on the day.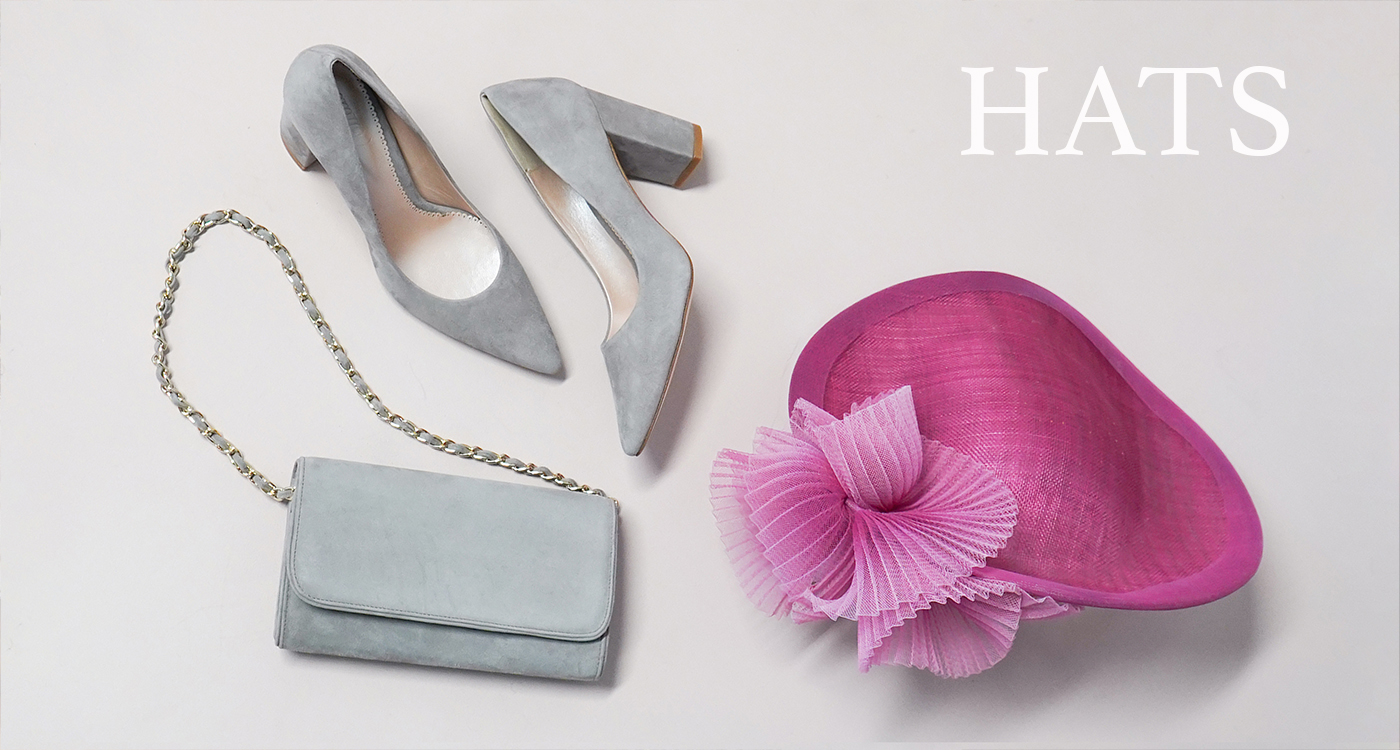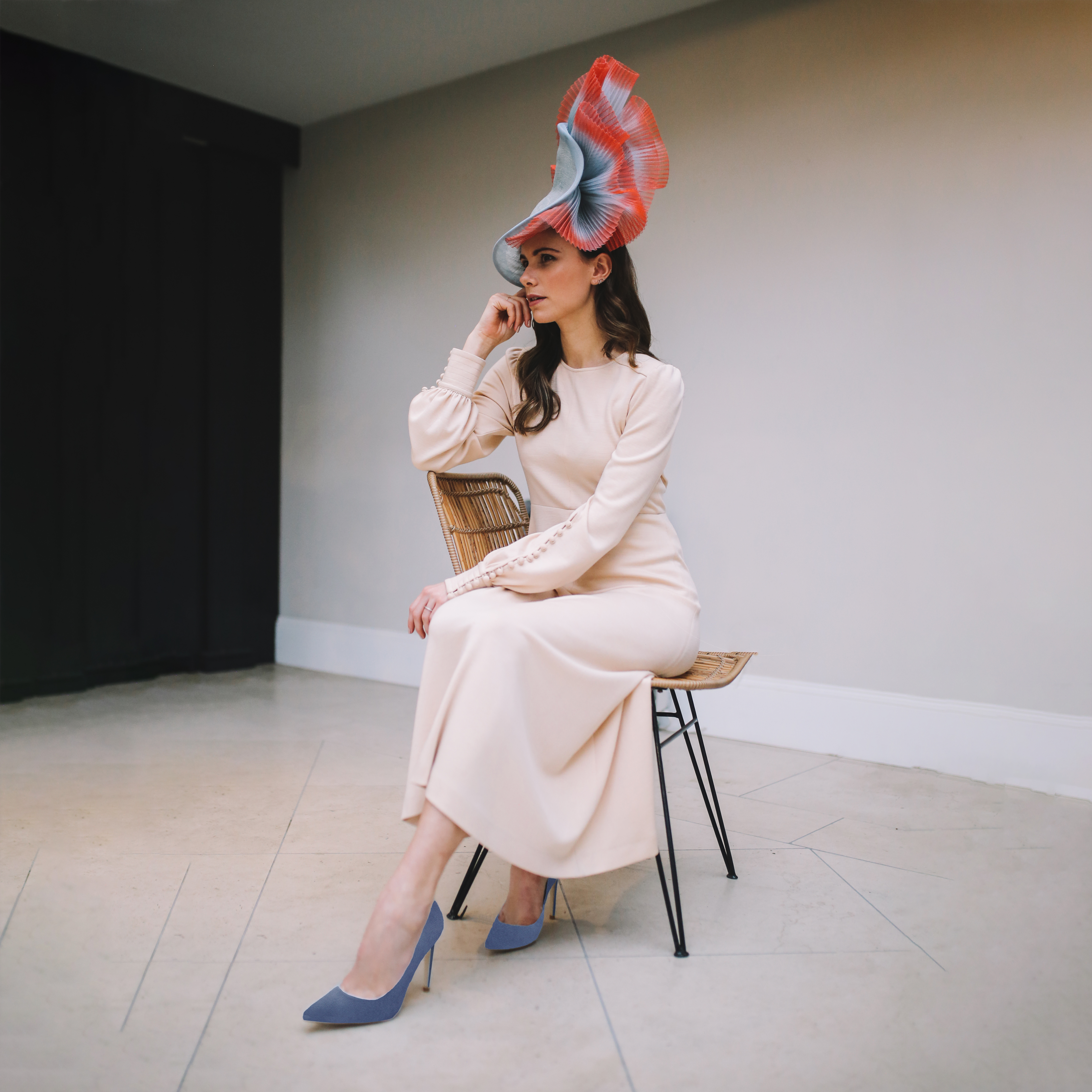 Hats Off!
Hats are an absolute must for Royal Ascot and while trends may have evolved over the years one rule has remained the same; hemlines need to fall just above the knee or lower and never, ever arrive without a hat!
Either go for a close colour match to your shoes or work within the same colour spectrum and tone as your entire outfit. Winners of The Royal Ascot Millinery Collective showcased some stunning pieces that are sure to inspire you.
FROM YOUR HEAD TO YOUR TOES!
When it comes to shoes it is all about being classy and comfortable. Your shoes should complement your clothing to create a cohesive outfit, and they should also allow you to walk freely and easily whilst feeling great.
If you plan on getting a front row of the racing horses on-grass, go for a stable block heel. If you know you can walk in a higher heel opt for our Rebecca style, but if the higher shoes aren't for you a mule or our lower styles will work perfectly.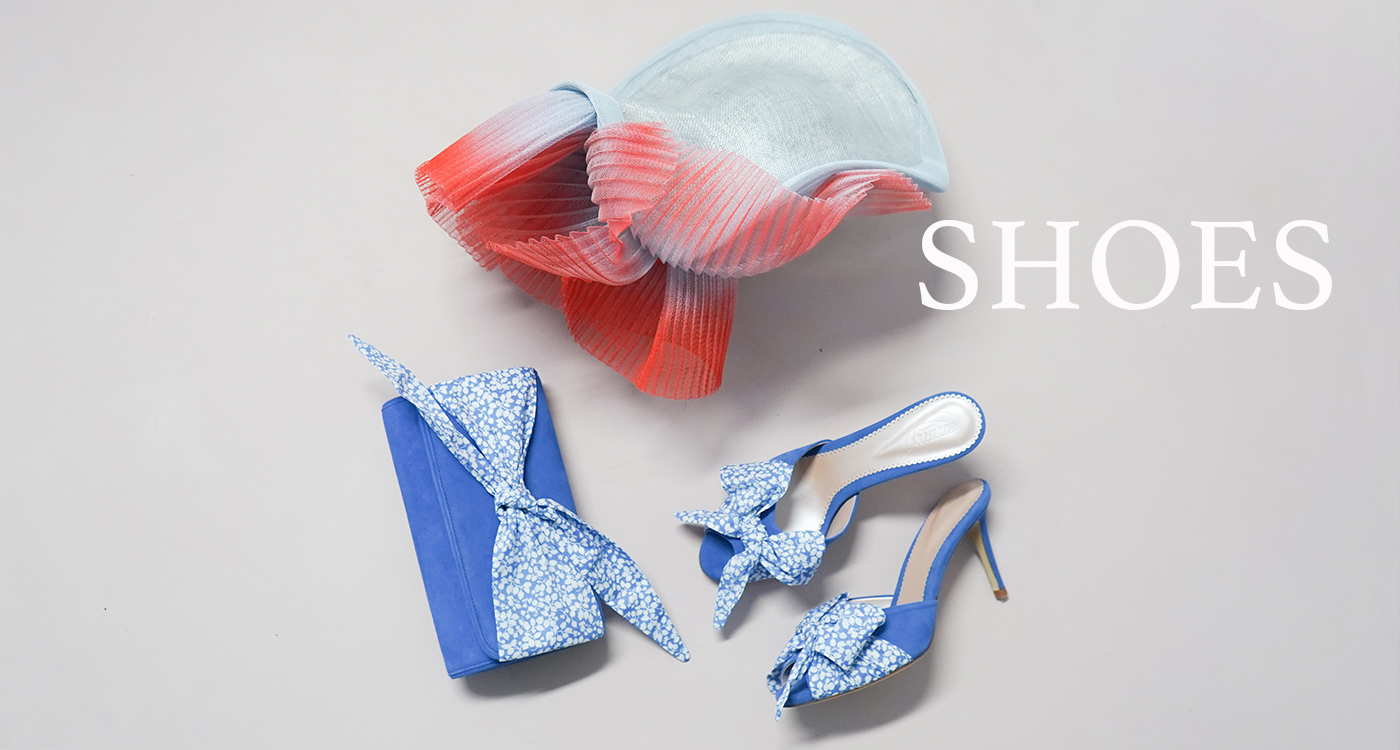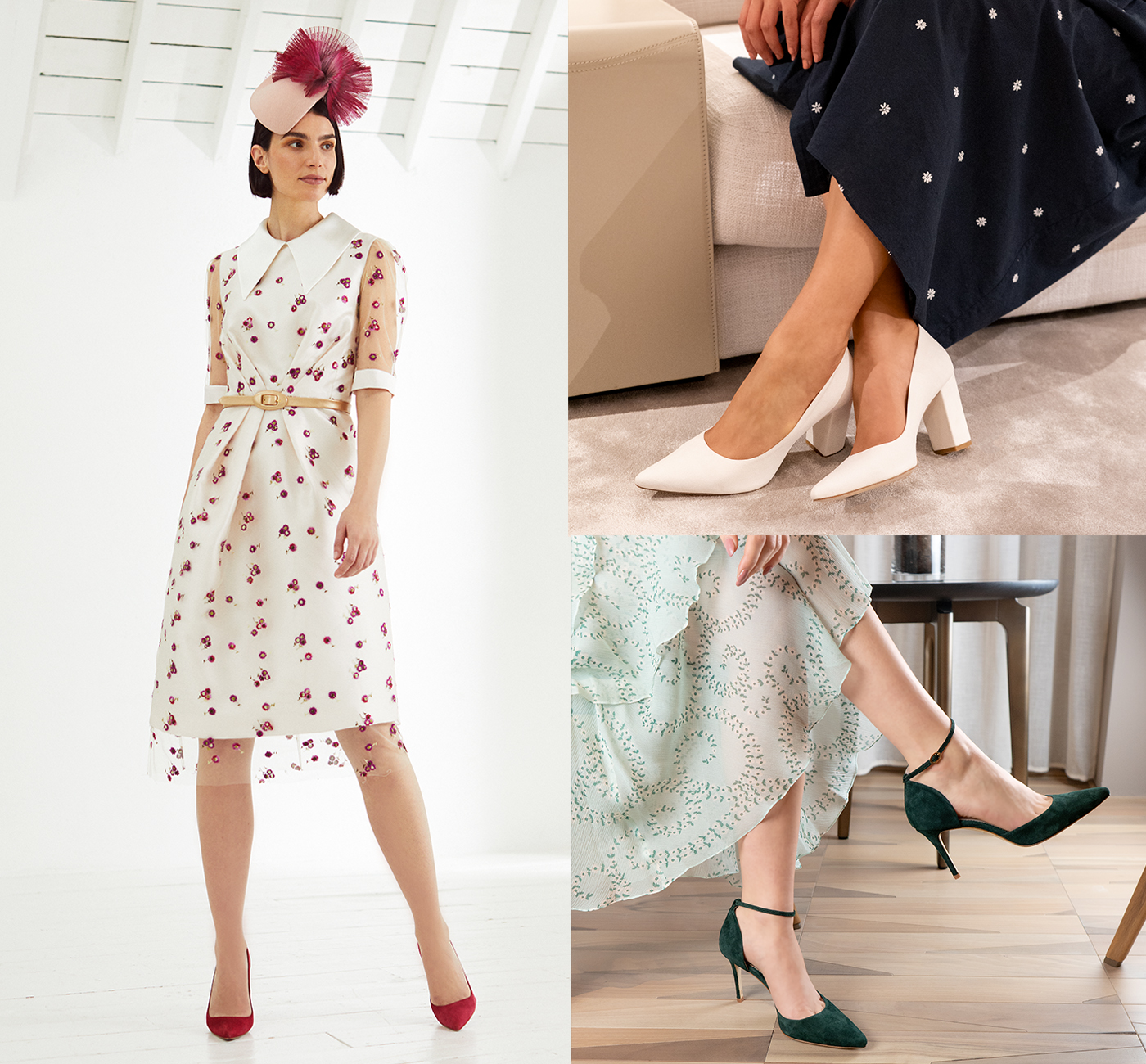 Trending Summer Styles
From comfortable stable blocks to a floral mule, Emmy London collection shoes that work perfectly for the races.
BAG IT!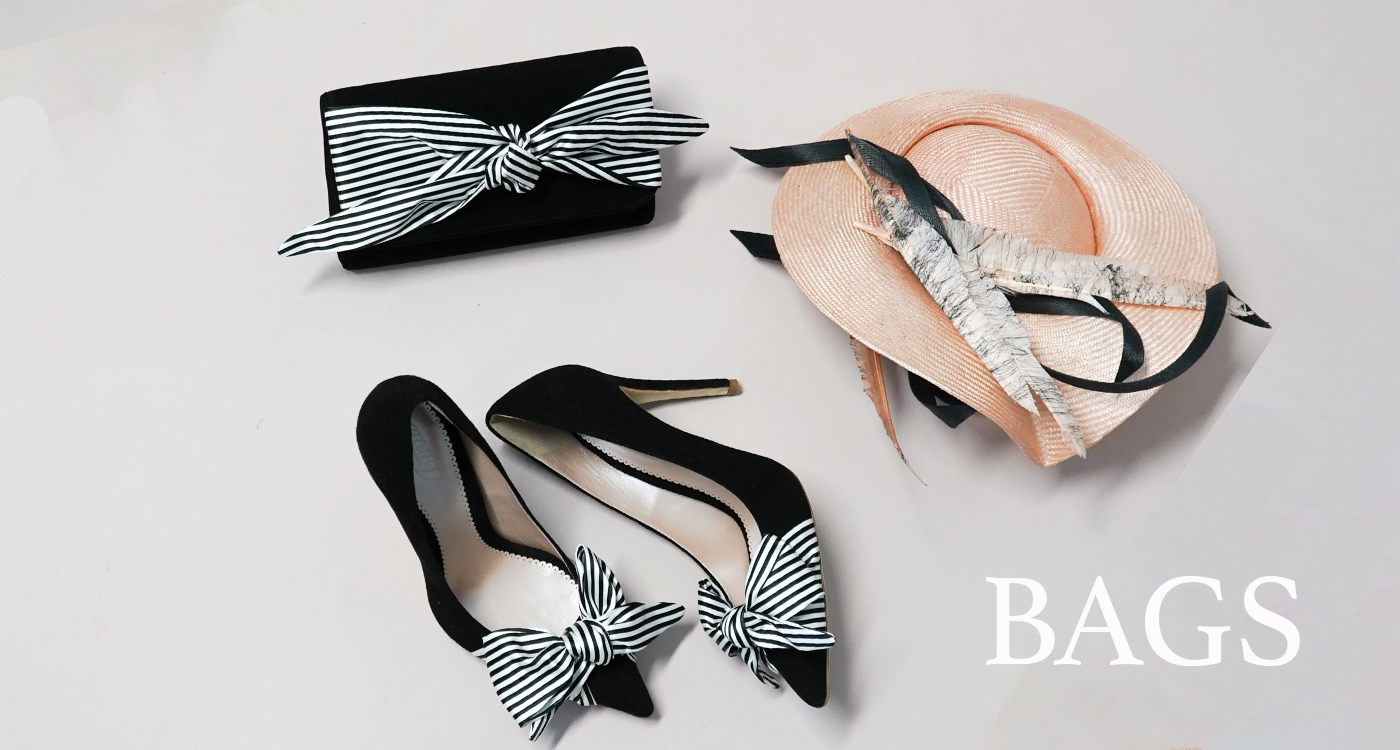 Carry all of your essentials and stay elegant with one of our beautiful clutch bags. You can tie your outfit together perfectly by matching your bag and your shoe's colour.
For a floral twist our newest Florence Azure Clutch is the one to go for, to match your grey tones try Natasha Cinder and for those pinks Natasha Misty Rose works wonders.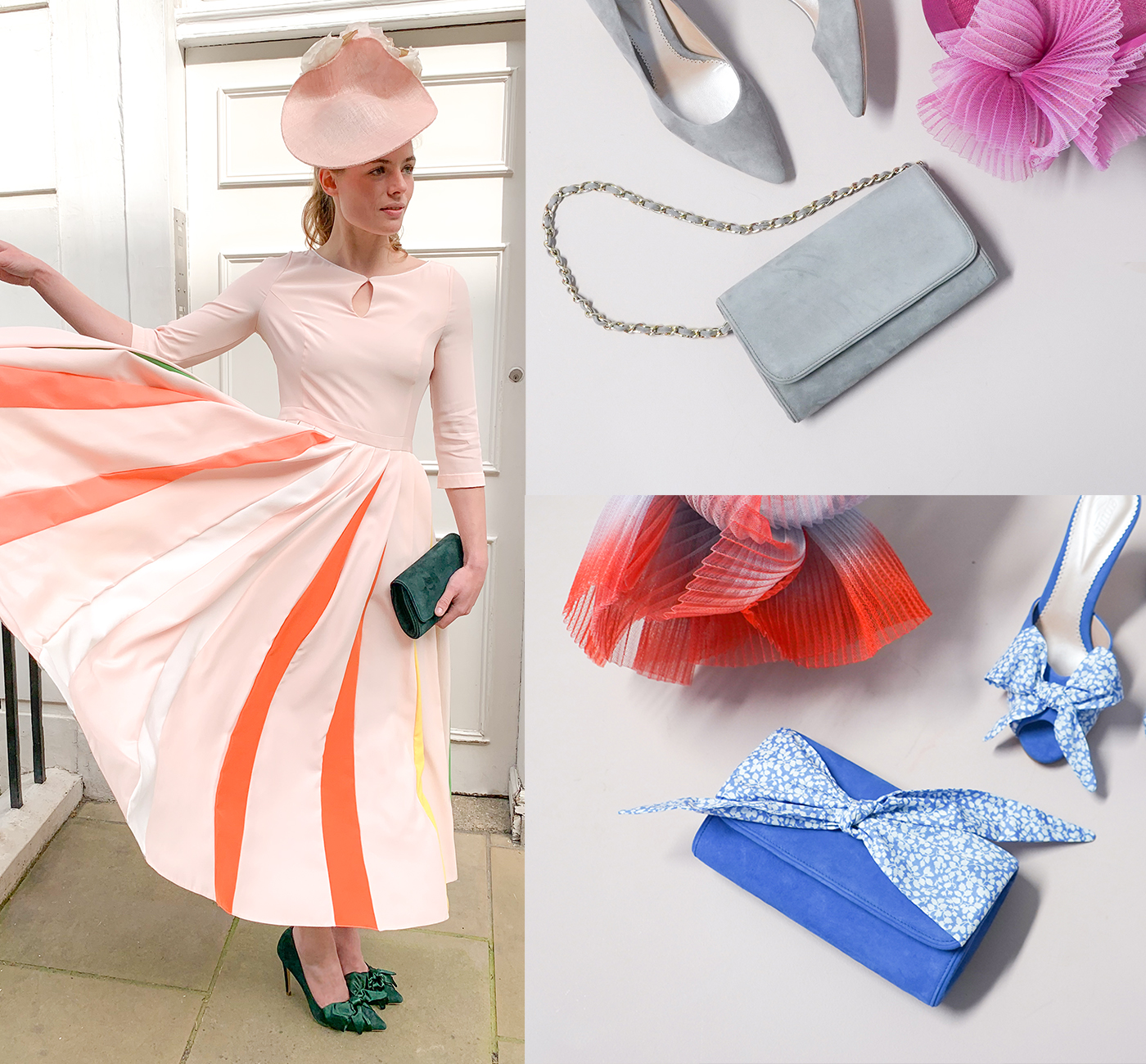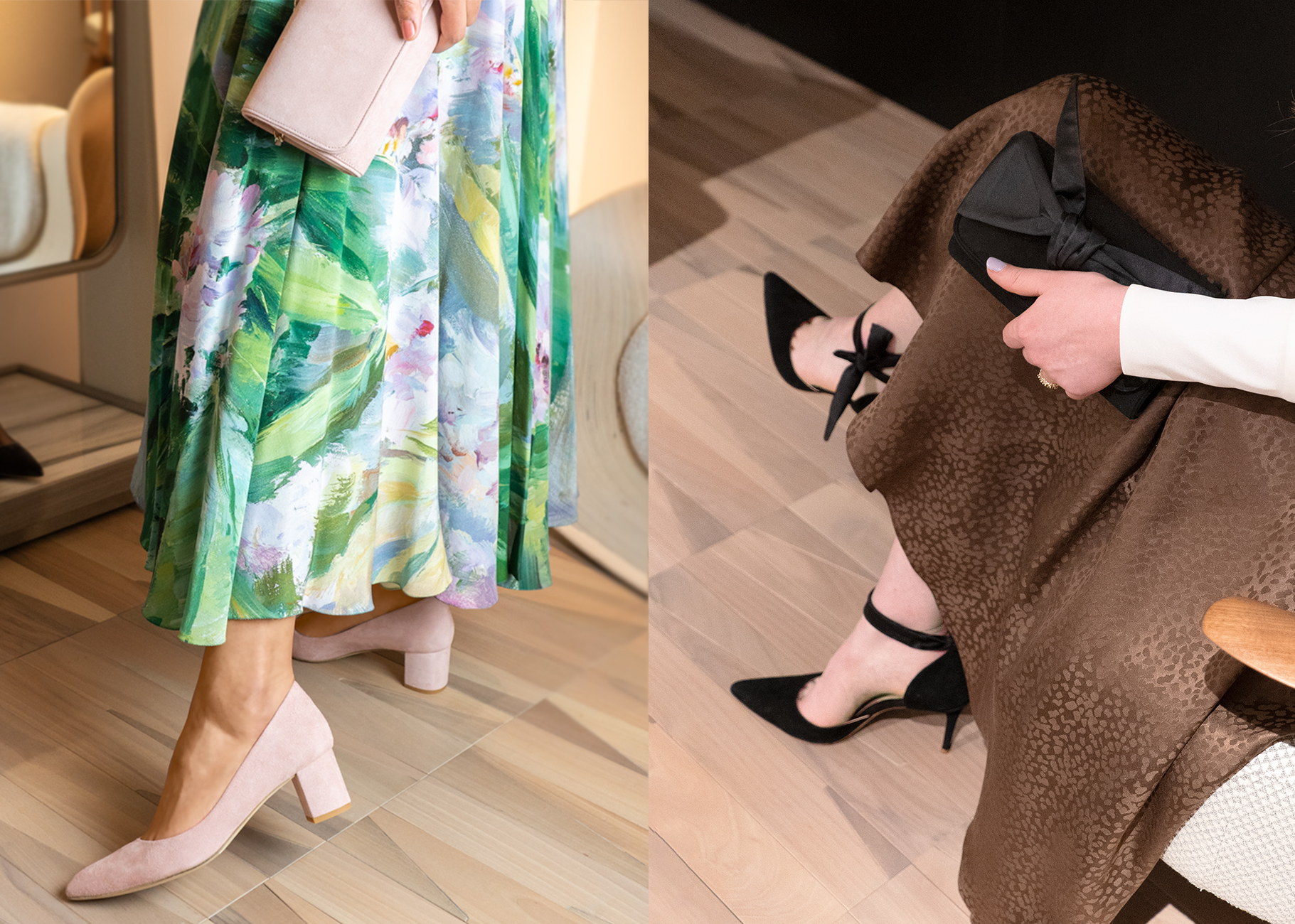 Hat Images by: Damian Foxe
Hat styling by: Sarah Kate Byrne