Danielle's Whimsical Wedding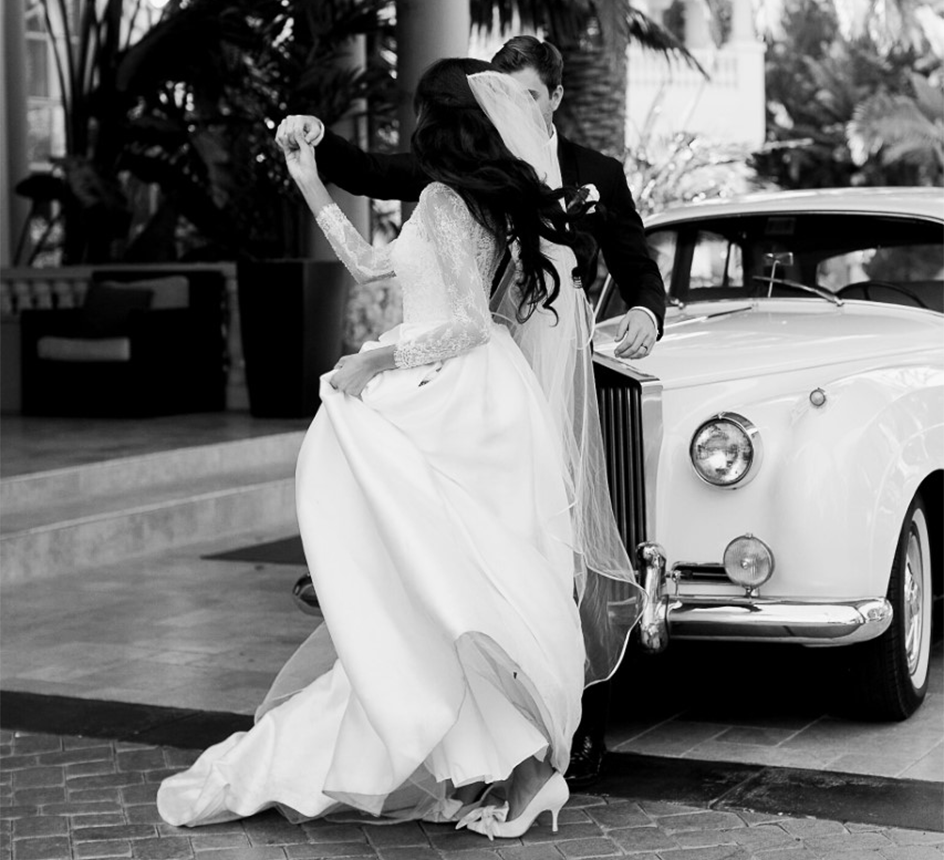 39 years to the day after her parent's wedding, Danielle married the love of her life, Chris, in a beautifully romantic and timeless celebration. Held at Laguna Beach and a Private Estate in California, their wedding day was filled with sentimental surprises and memorable moments.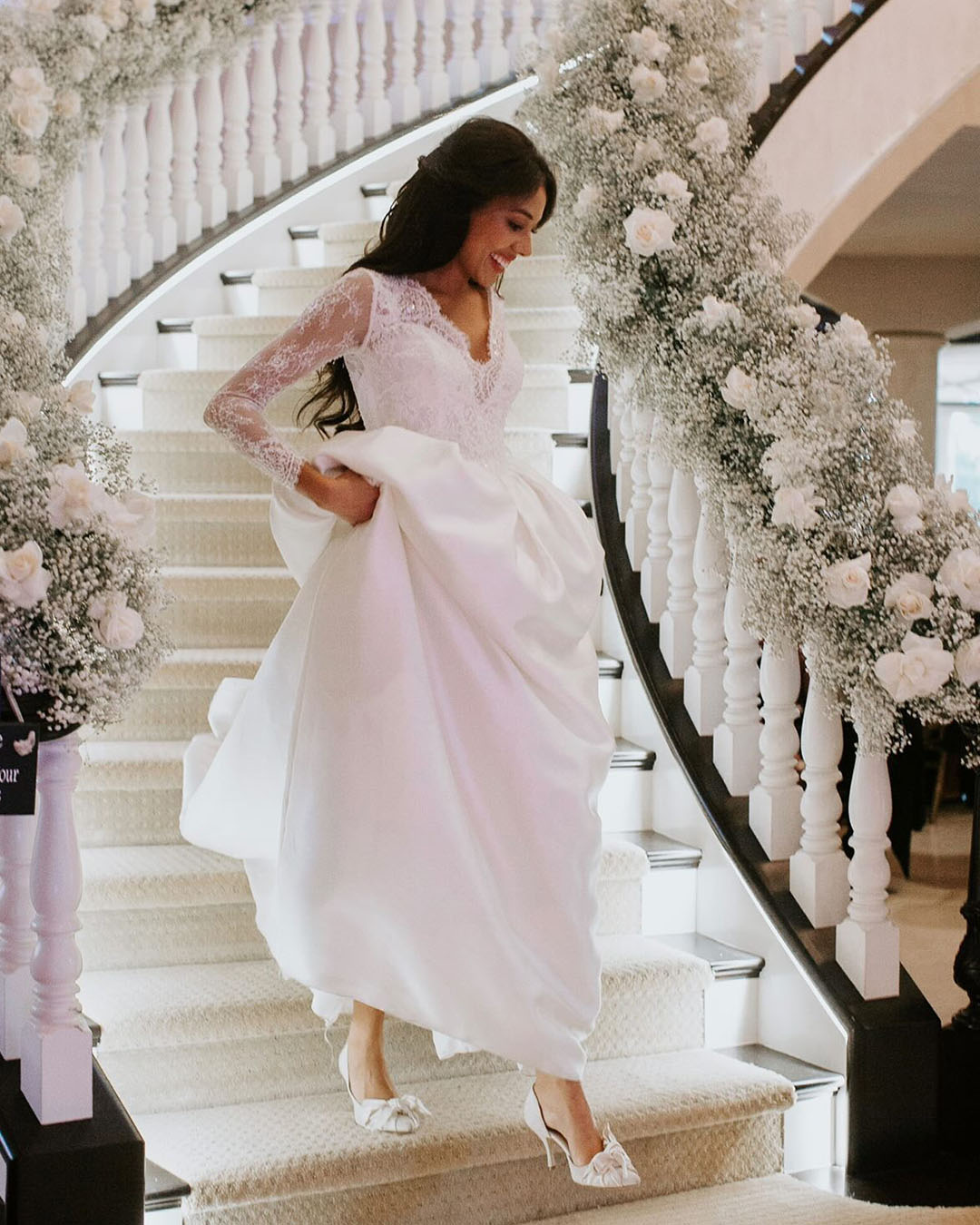 THE VISION
I've been envisioning my wedding day since I was a little girl. I've had quite some time to dream and fantasize about the day I would have the chance to get married (Dreams do come true!)
After waiting a full year to experience our wedding as the date held sentimental value, we were ready to host the best day of our lives for our family and friends! The vision we wanted for our day was to create a timeless, magical affair that felt intimate and unforgettable, filled with personal, memorable moments for everyone to delight in. I adored creating these moments and wanted our day to be one our guests would not be able to stop talking about. The takeaway we wanted for our guests was to feel how special their relationship was to us and how much it meant for them to be there. Every detail was executed and brought to life, and the day was a dream from beginning to end. My wedding planners company is called 'Dreams In Detail,' and she and her team, along with all of my vendors, helped bring my vision and the magic to life. We worked with the finest people in the business, hands down!
THE SHOES
I purchased the Emmy London Florence Ivory Heel with a custom Swarovski gemstone on the bottom of the heel that represented my Husband's birthstone. It was something special and private I wanted to do for him on our wedding day! It was the perfect touch.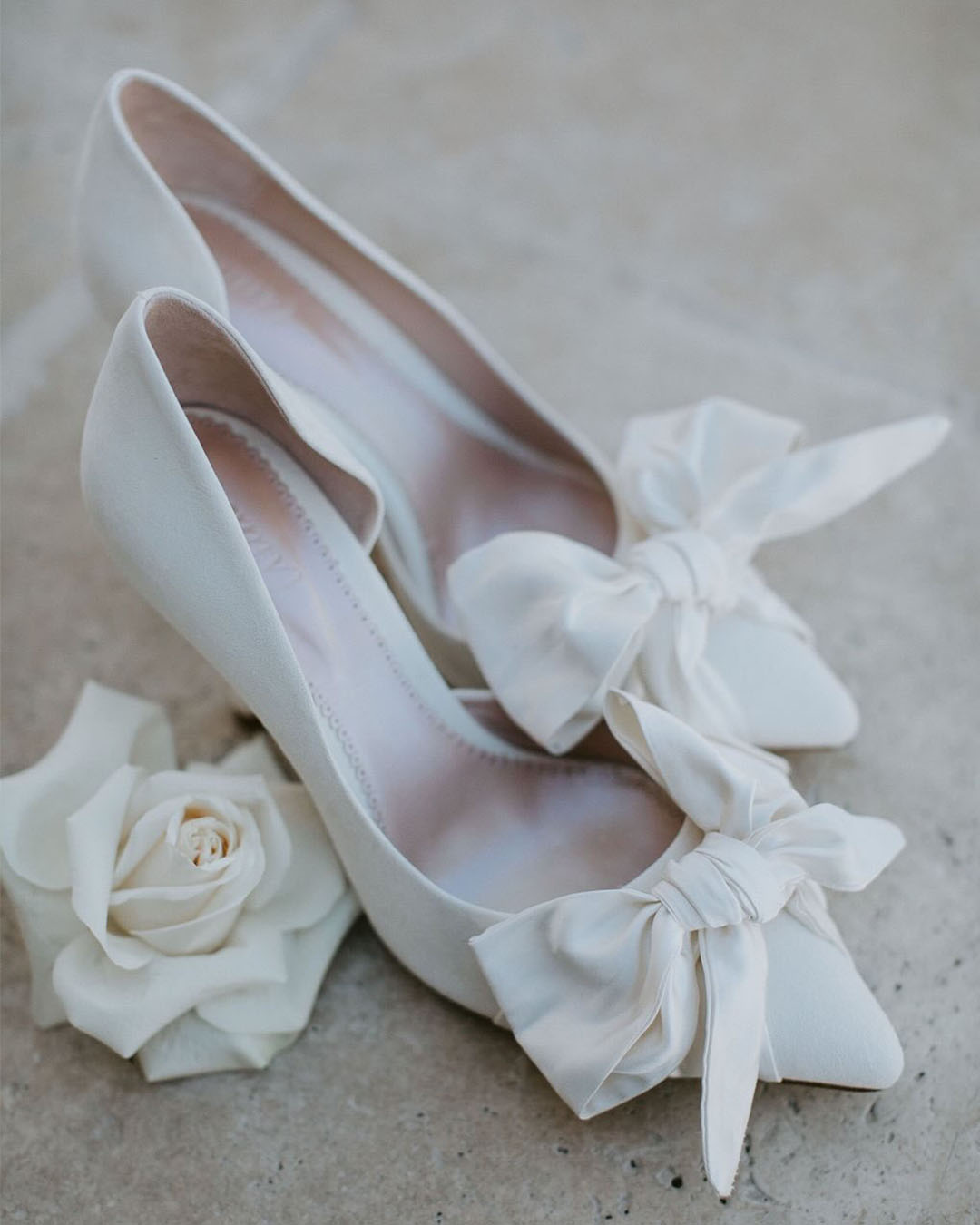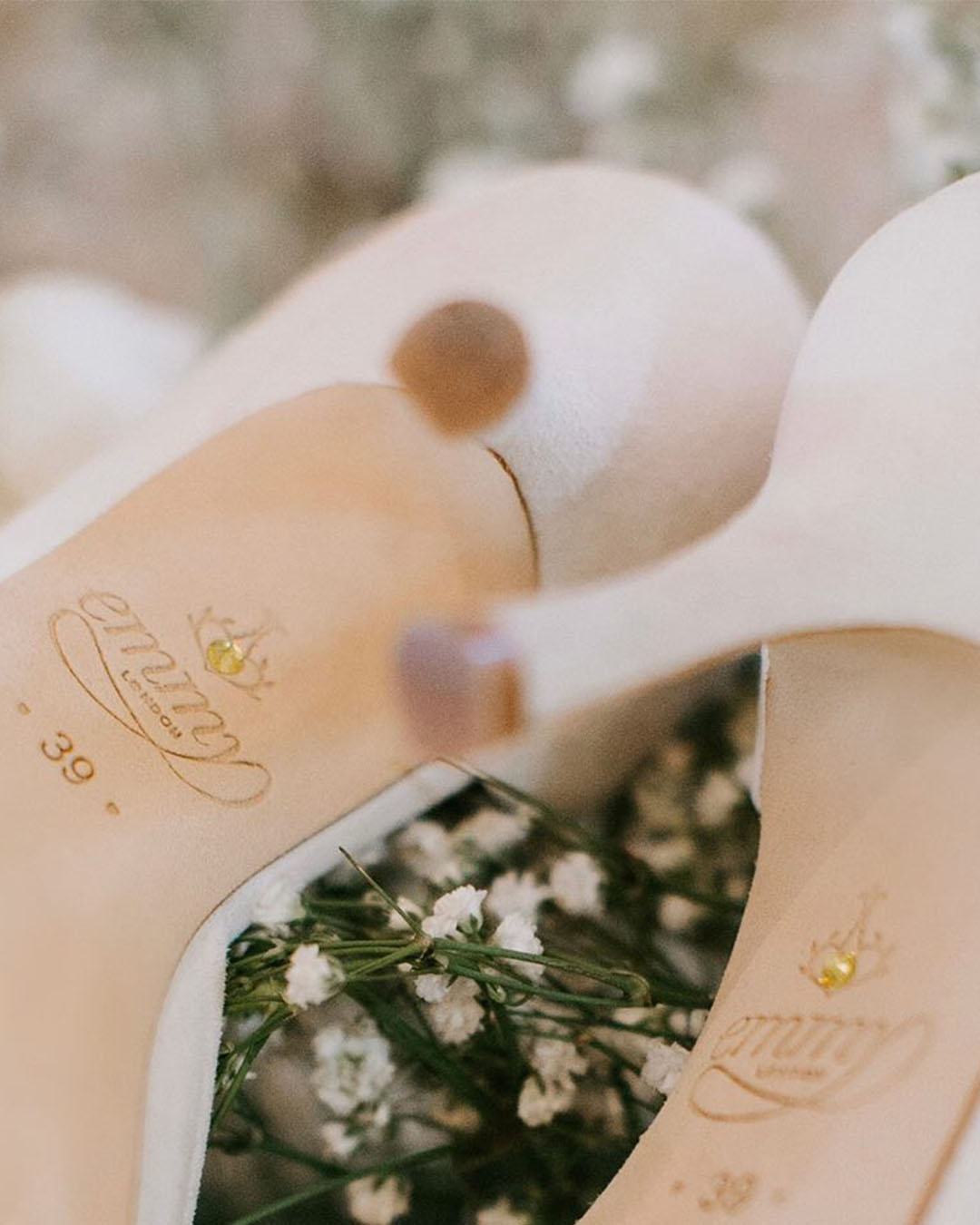 THE EXPERIENCE
My experience from my very first correspondence was positive! I felt welcomed, and the team made me feel special during the production process of my bridal shoes being made. The team was lovely, and I look forward to making another purchase in the future. I was grateful the team went out of their way to send sample shoes to try on for my dress fittings to ensure everything was perfect. The team went above and beyond for me, and I appreciated that.
FAVOURITE MOMENTS
I love creating moments, and there were so many to count, but a few make it to the top of my list. I surprised my Husband Chris with a custom surfboard for his gift from me (He loves to surf) that had our wedding crest logo branded on it along with a special message. For the church ceremony, I had a surprise choir for Chris and our guests that sang a few
of our favorite gospel songs after we kissed and said, "I do." The look on his face was priceless. He was pretty confused as to what was happening during that moment. Another favorite moment was surprising my Father with a Horse Drawn Carriage ride for us to stroll around the church grounds in the city of Laguna. That moment was peaceful and calming and it was nice to have an additional private moment with just me and my Father amidst the wonderful chaos of the day. Creating special moments for my family and friends is dear to my heart! Life is too precious and delicate not to create the best memories possible.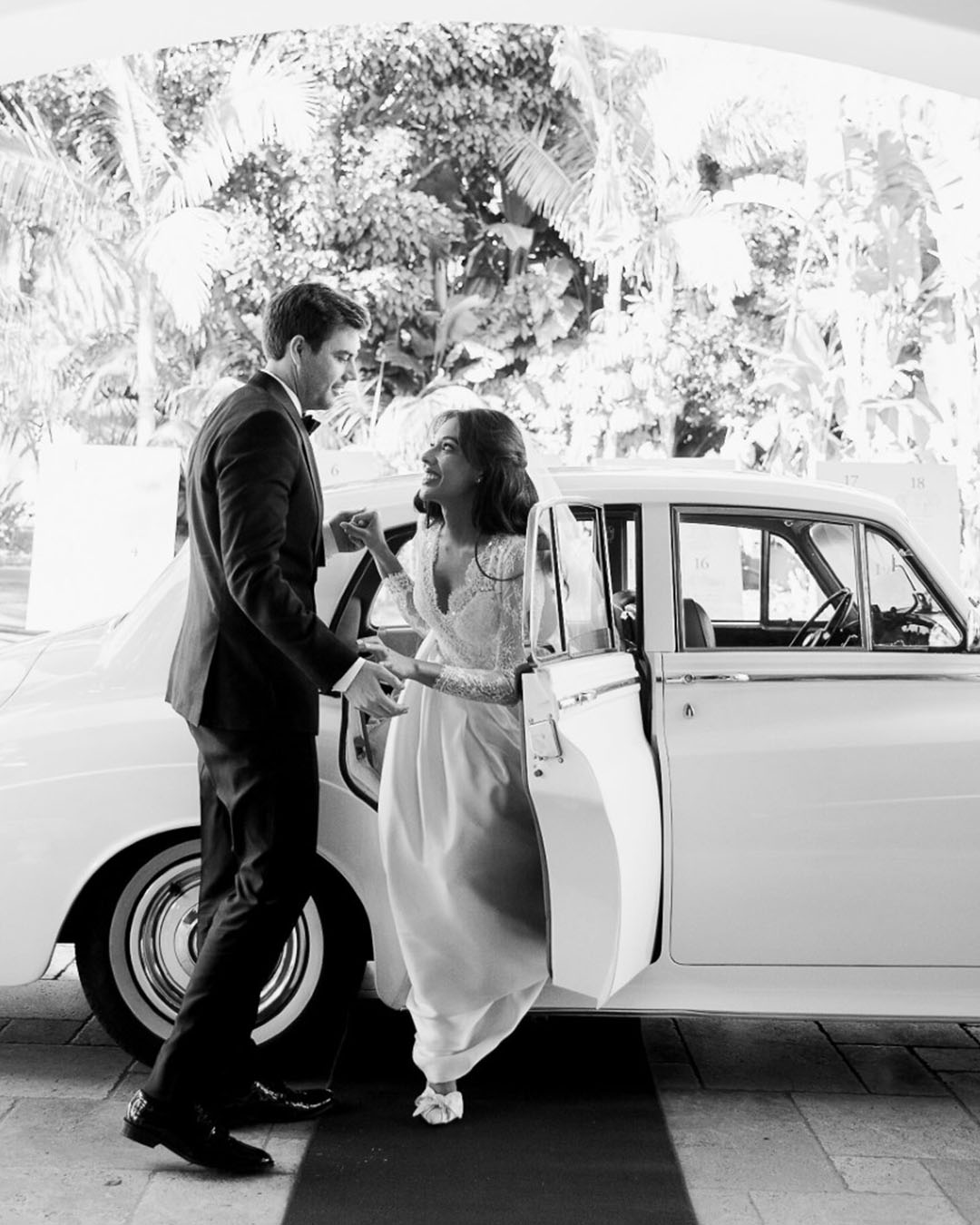 DANIELLE'S TIPS
I would recommend that couples think about every little detail and not skip out on their shoes. I knew from day one that I wanted to wear shoes that made me feel confident and that were comfortable. I knew my shoes would be hidden for most of the wedding day, but that didn't matter. Wearing them made me feel exquisite, and having the secret crystal gem on the bottom was sweet. The little moments I caught a glimpse of my shoes along with my guest provided a little reminder of that cinderella moment I've been dreaming of for quite some time. Shoes can transform you, and my wedding shoes made me feel like an actual princess and Bride the day of my wedding.
SUPPLIERS
Photographer - Bek Smith Photos, Videographer - Moon and Back, Wedding Planner - By Nicole Harris & Dreams In Detail, Private Estate & Planners - Vip Venues, Church - Laguna Presbyterian, Dress - Rosa Clara & The White Dress Couture, Shoes - Emmy London, Tuxedo - The Black Tux, Jewellery - Tiffany&Co, Invitations - Little Caraboa Studio, Wedding Signage - Artsy Love Party & Dallas Loves Art, Horse Drawn Carriage - Savannah Rose Carriages, Rolls Royce - Classic Limos, Cake - Sweet Traders, Food - Jason Catered Events, Rentals - Event City LA, Flowers - Rendevouz Flowers, Music - DJ Chez