Tessie's Californian Dream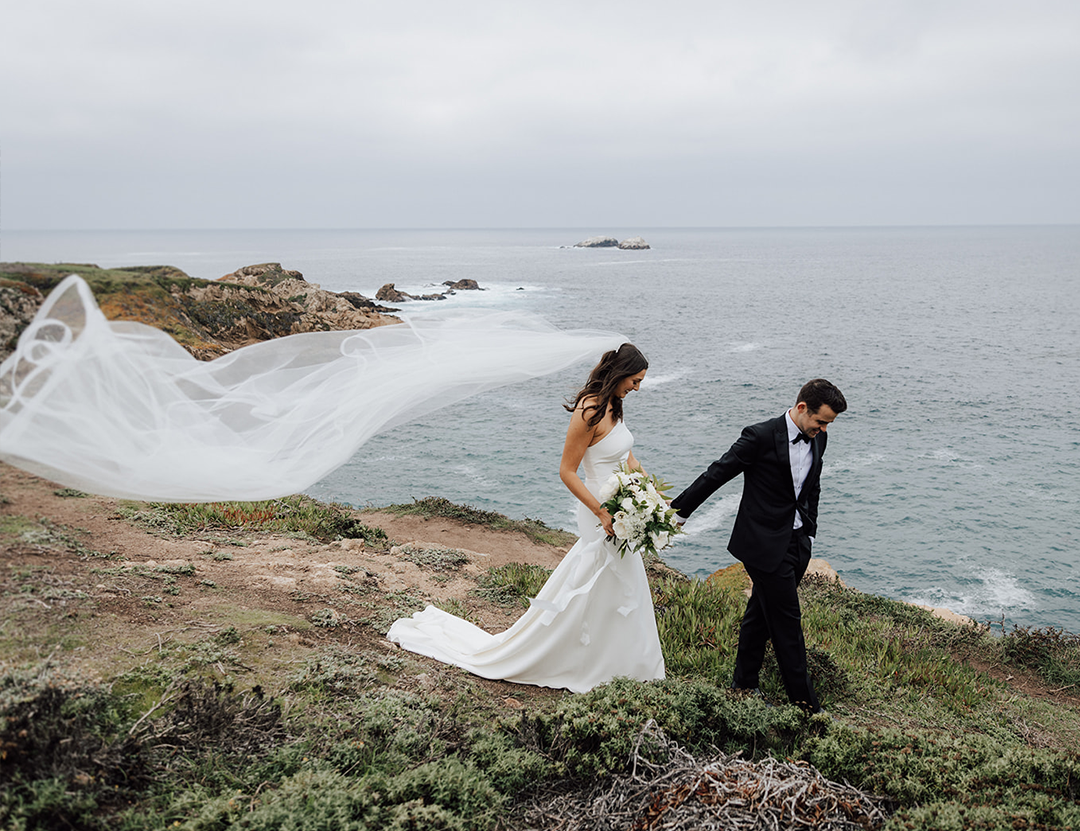 After a romantic proposal at the spot of their very first date 2 and a half years prior, Tessie and Willie wed on December 4 2021, in Carnel-by-the-sea, California. Their special day was beautifully relaxed and full of effortless happiness and romance.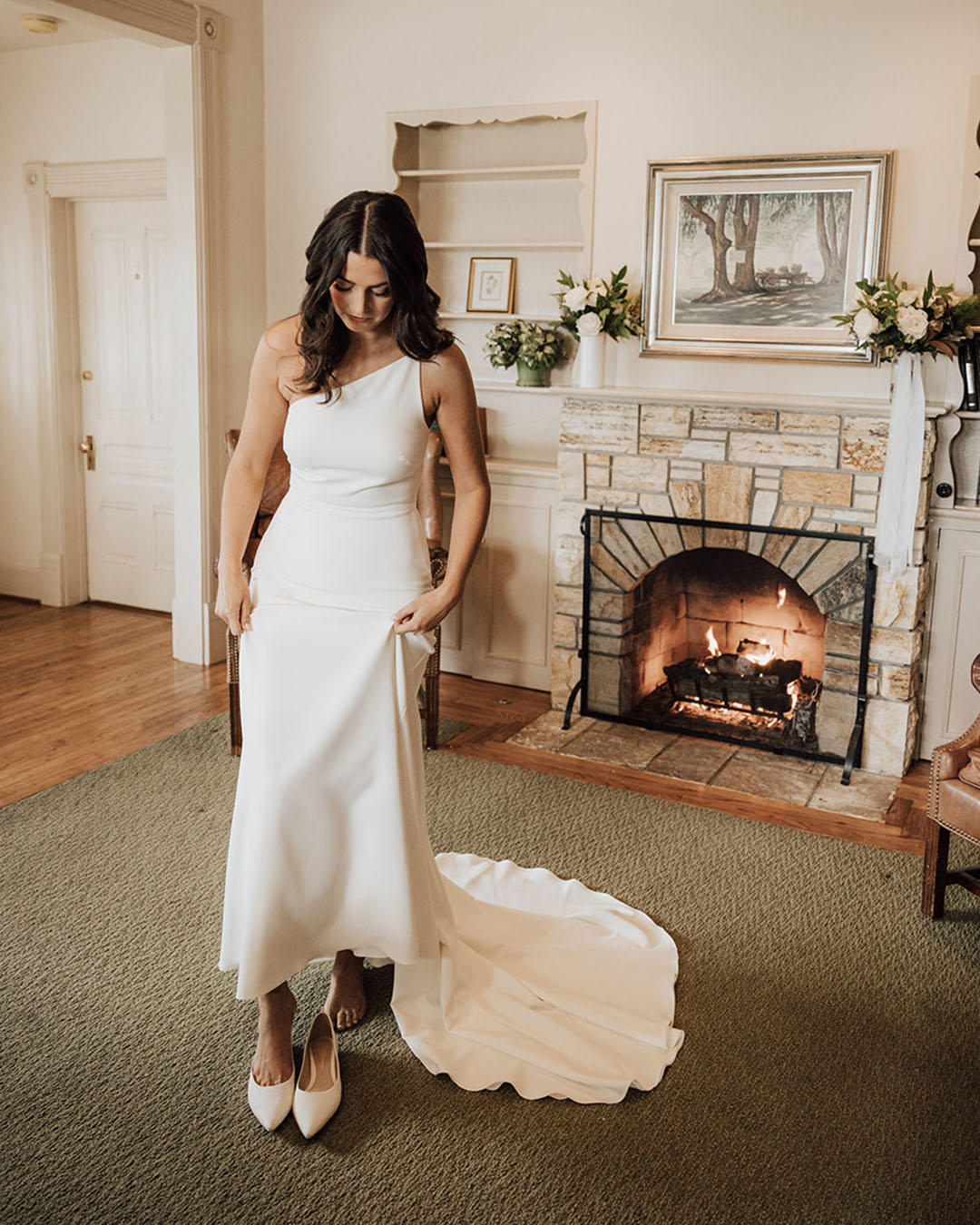 THE SHOES
I am just slightly taller than my husband, so I knew I wanted to wear flat shoes for our wedding day. When I bought my wedding dress, I envisioned pairing it with pointed-toe ivory flats - something simple and timeless that would mesh seamlessly with my dress. After scouring the typical retail stores only to be met with disappointment, I stumbled upon the Emmy London website and found the Zoe Ivory flat. I don't think I've ever clicked "add to bag" so fast; they were exactly what I was looking for! I loved the look so much that I ended up also buying the Harriet Kitten Ivory shoe to wear the day before for the rehearsal/welcome party.
THE VISION
My vision for our wedding was simple, romantic, and timeless.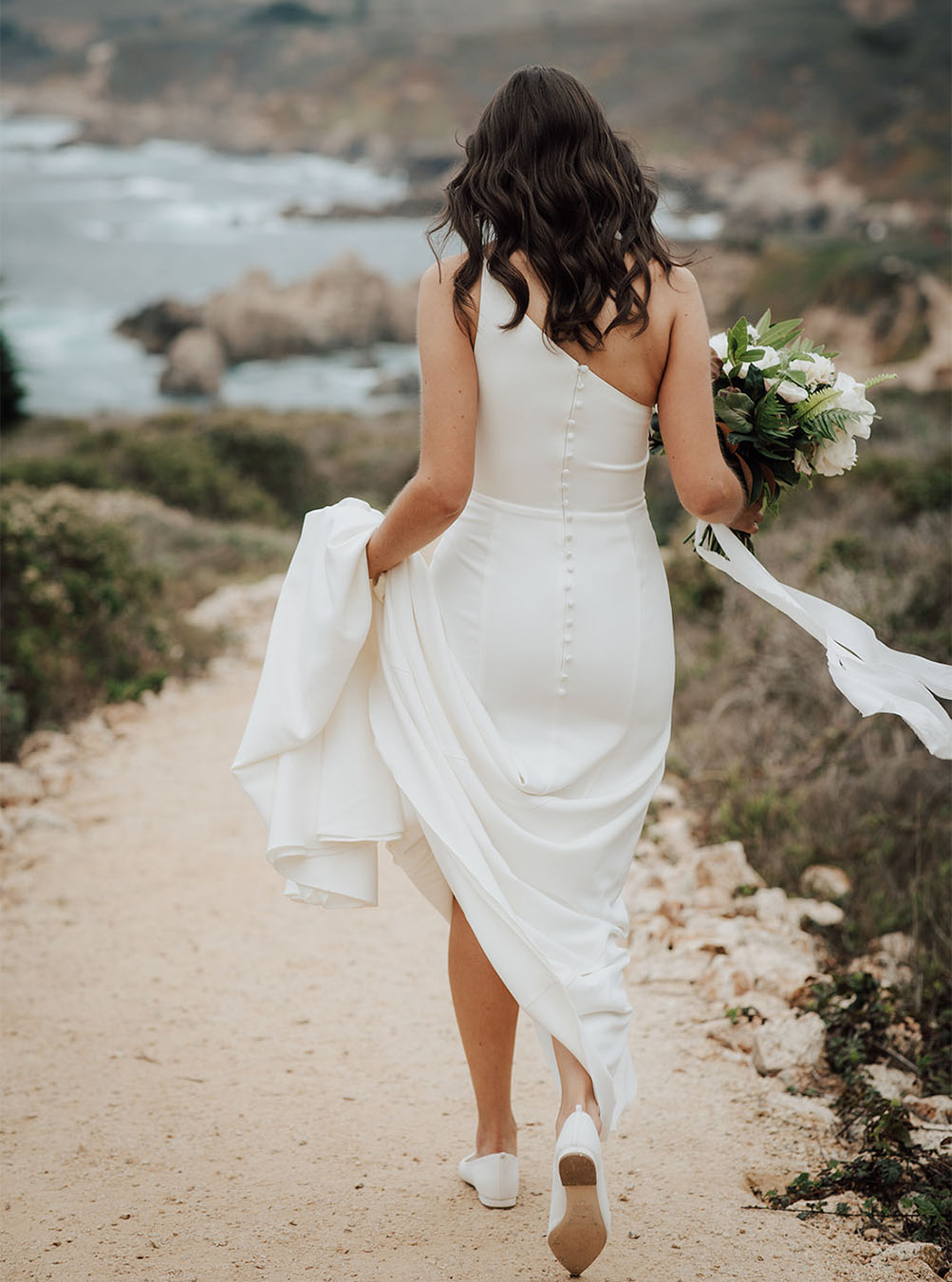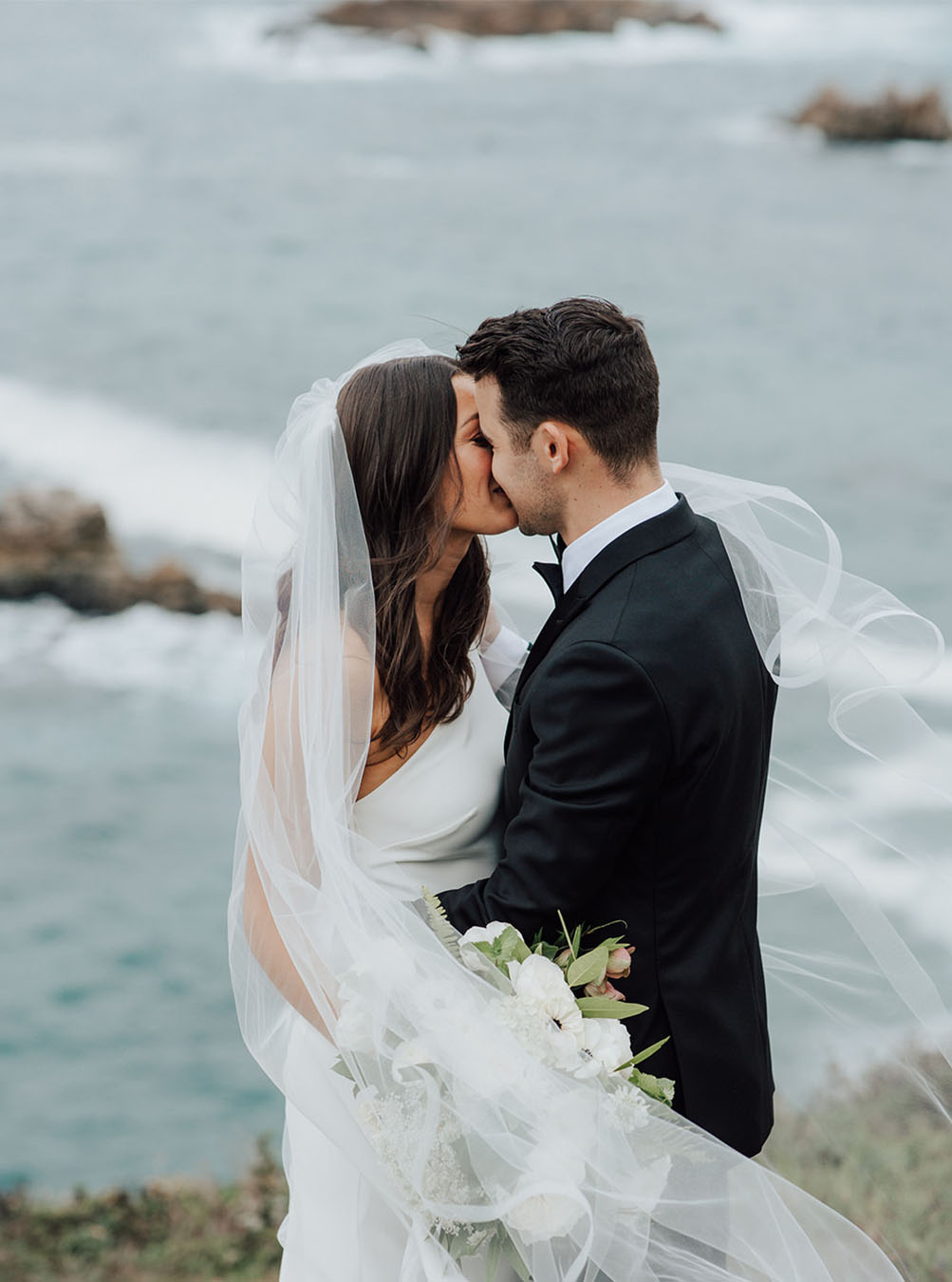 THE EXPERIENCE
Lovely! It was my first time purchasing from Emmy London and the experience was wonderful - had no issues getting my right size and shipping was fast
FAVOURITE MOMENTS
It's so hard to pick specific moments because I really loved every second of the day, but I think my top favorites were our first look, walking out of the church as husband and wife (and knowing that the most nerve-wracking part was over and we could now celebrate), and dancing with all our family and friends.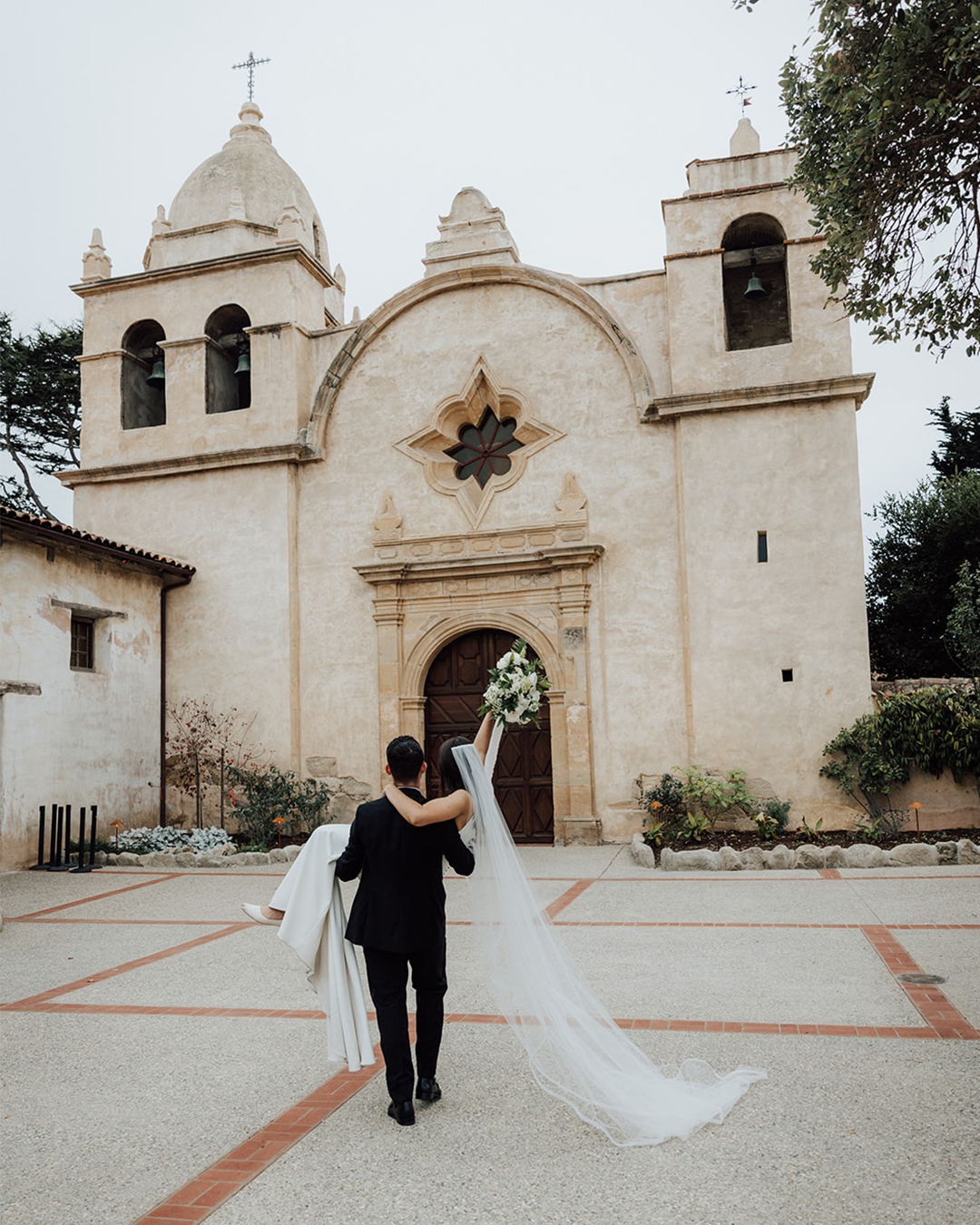 TESSIE'S TIPS
For buying shoes, my best advice would be to not settle on just any shoe and to keep looking if you don't find your perfect shoe at first. I was so glad I spent the extra time looking and ultimately finding Emmy London. For the wedding day, the absolute best advice I can give is to be present. Remind yourself as often as possible throughout the day to look around and take it all in - what you see, what you smell, how you feel. I lost count of how many times I was told about how fast the day passes and I didn't want to look back on my wedding and only remember a blur. So I made a conscious effort to remind myself every second I could to just experience what was happening and I genuinely believe that made the biggest difference. And now looking back on our wedding day, I could give you a play-by-play of everything that happened and I can look at the photos and remember exactly how I felt in that moment which is something I will cherish forever.
FABULOUS IN FLATS
Explore similar styles