ZOE'S SHOE DYEING JOURNEY
With Emmy London & Hoxton Shoe Repairs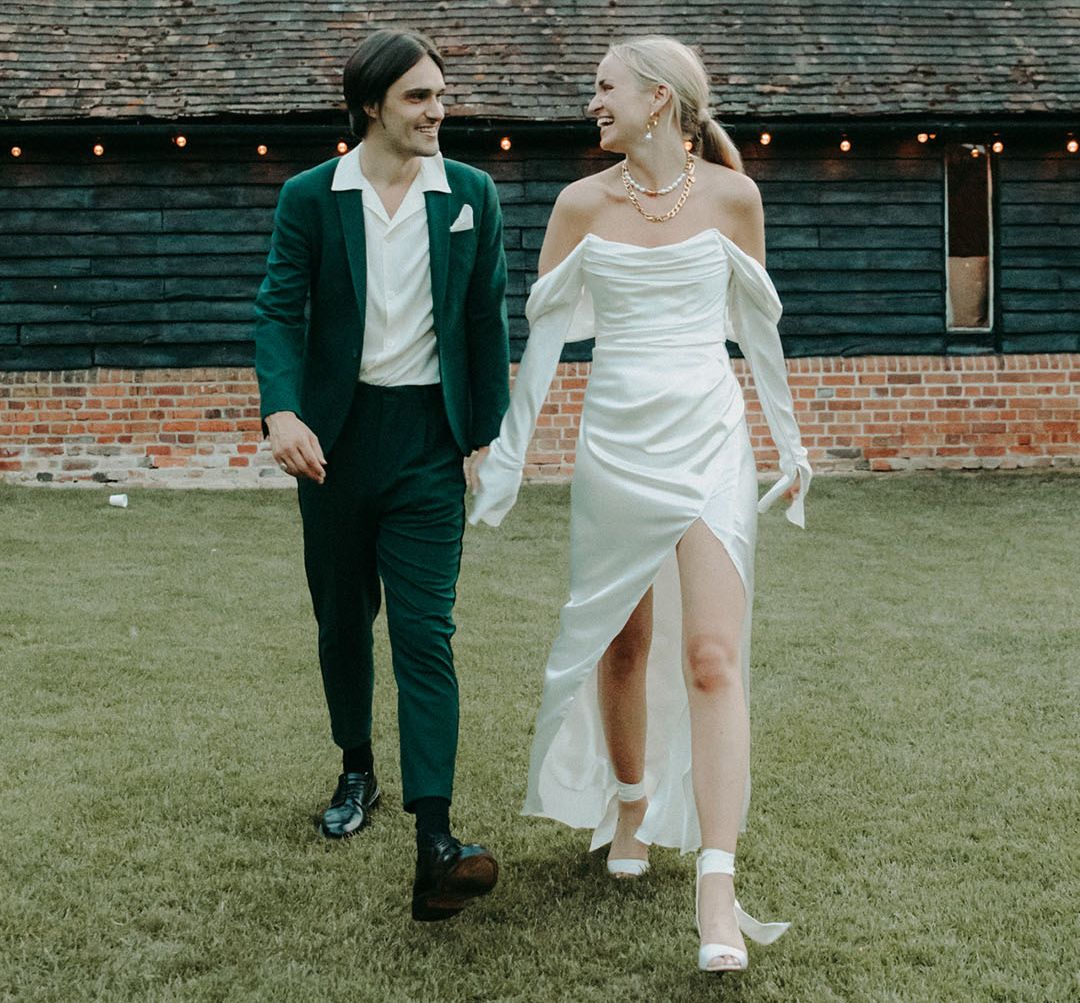 Did you know you can dye your wedding shoes after your wedding day?
Even if they are satin, have delicate sashes, and were originally ivory.
Our fabulous friend and bridal stylist Zoe Gervais from PS Bridal Styling dyed her beautiful ivory block heels to a luxurious jet black shade in the quest of creating a super wearable and timeless wardrobe staple.
Zoe is very passionate about sustainability and believes in investing in timeless and classic items. Read through Zoe's journey from walking down the aisle in ivory, to styling up her new jet heels.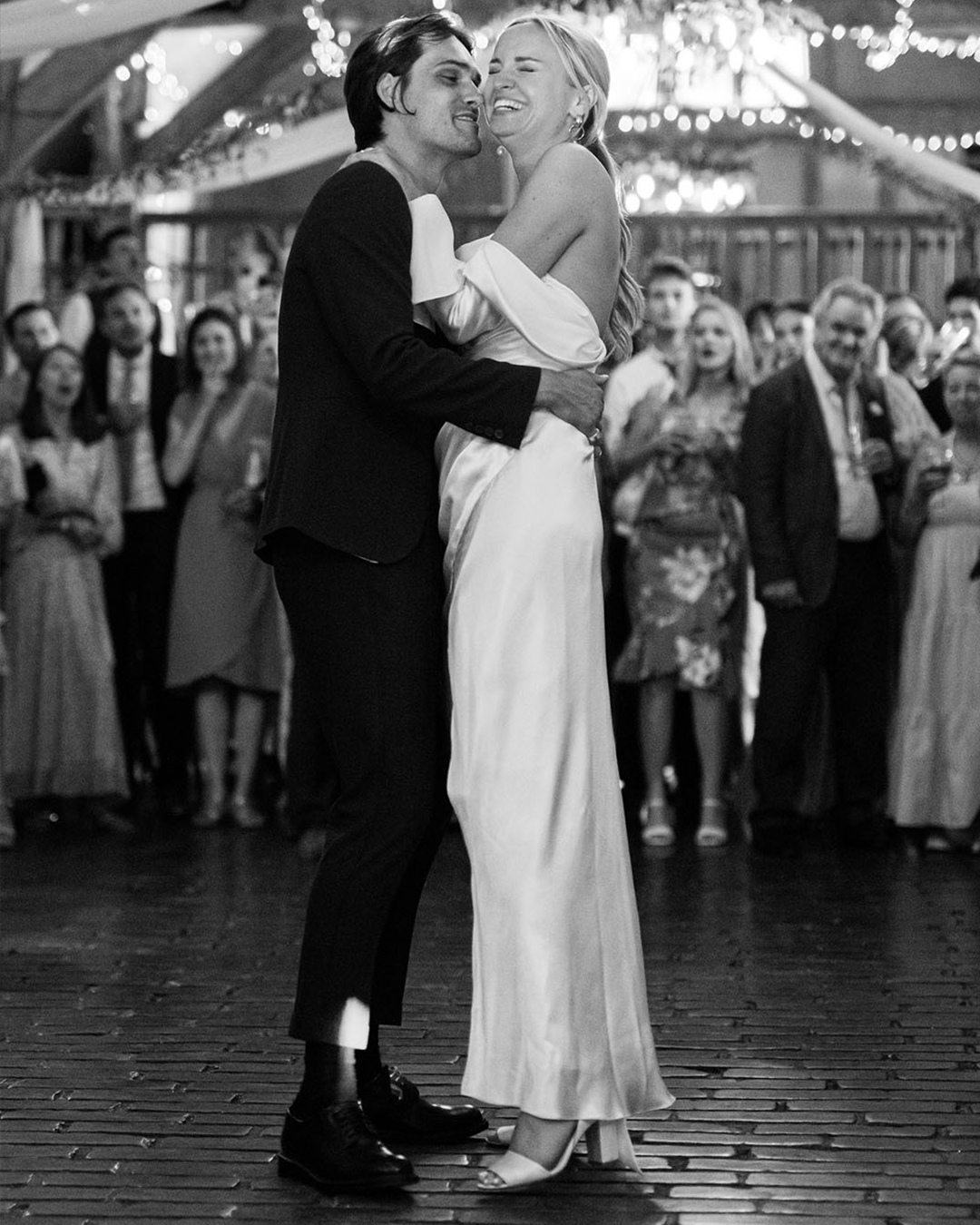 THE SHOES
"I chose the Daisy Block in Ivory Satin. For me, stability was the most important thing. I am not a massive heel wearer and therefore not very confident whilst wearing them. I knew I wanted to go for a block heel so that I could feel really secure and confident in my shoes all day. These shoes were perfect. They were chic and minimal, and they have a twist of fun with the sashes. I think they complimented my dress perfectly and I felt so confident in them. I can usually only last a few hours in a pair of heels but in these, I lasted all day. On grass, on cobbles, on gravel... they were the best!"
BRIDAL AND BEYOND
"I knew I loved these shoes and they were super comfortable, however, I was skeptical about buying ivory heels as I wanted a pair that I would wear time and time again. More than ever at the moment we all need to do our bit to extend the life of our clothes so incorporating this message into my bridal shoes was really important. Following this, I decided to dye my bridal shoes black. This way I knew they would go with most of my wardrobe and be perfect for many different occasions."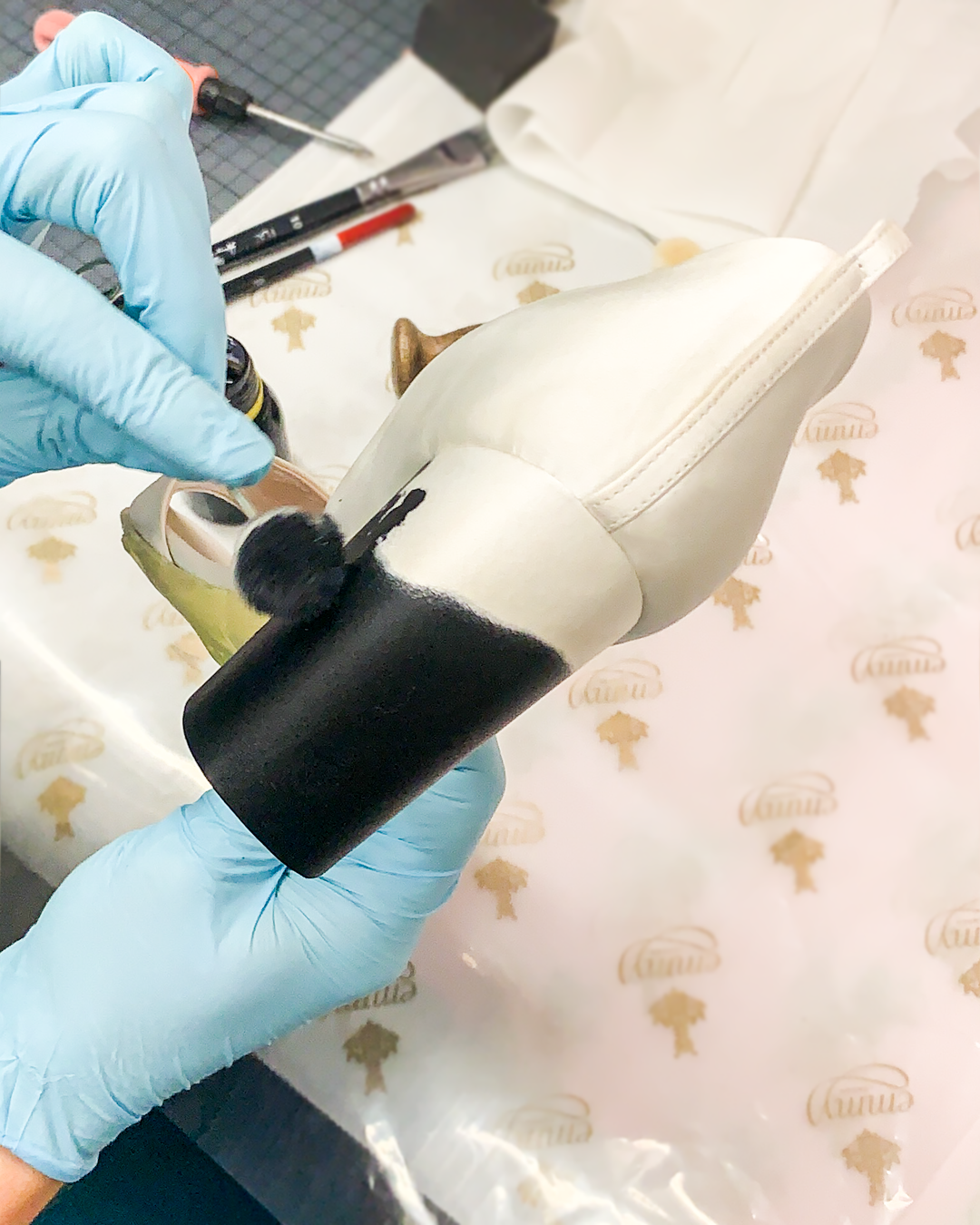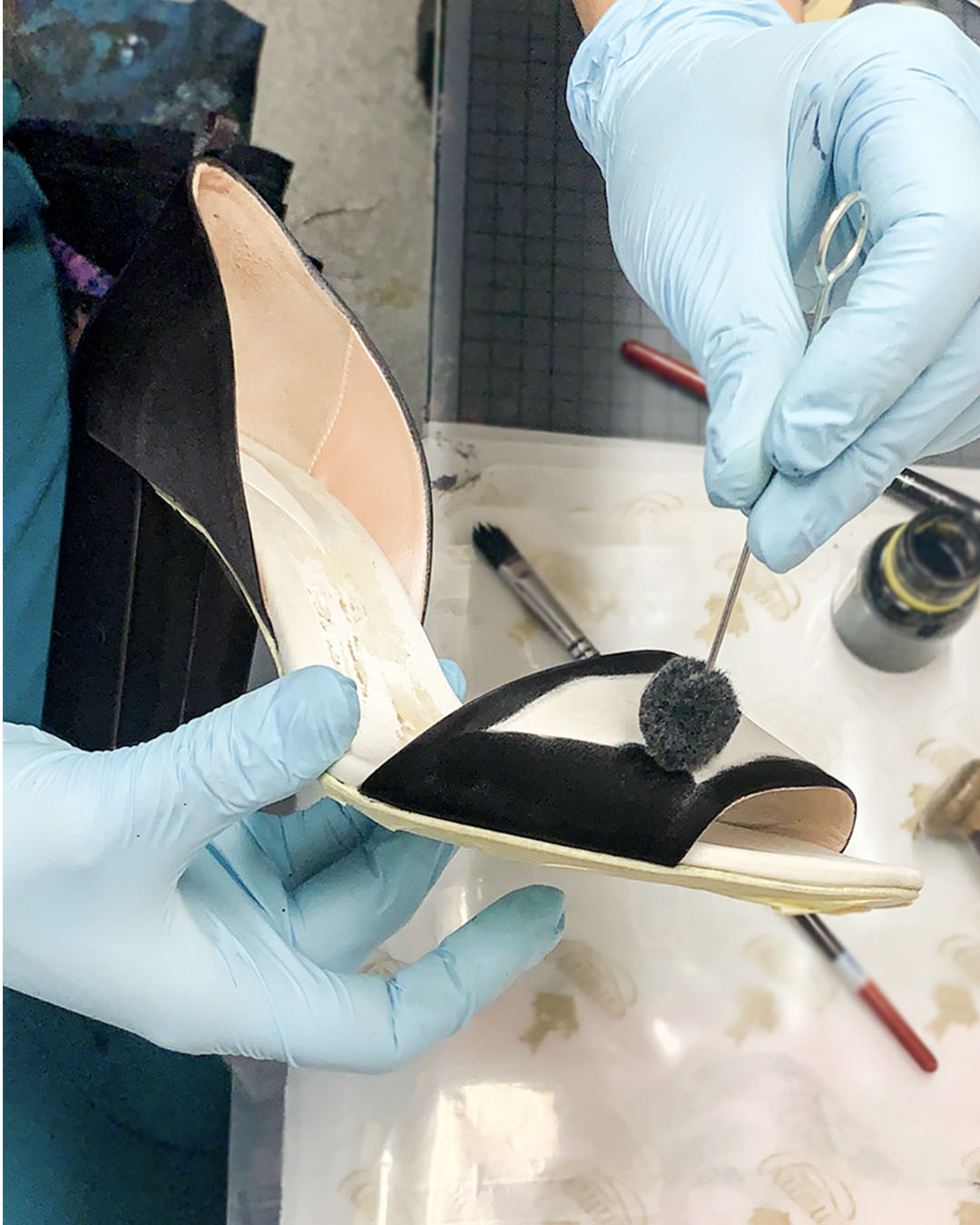 SUSTAINABLE STYLNG
From sophisticated suits to floaty summer dresses, see how Zoe styles her new Jet black heels.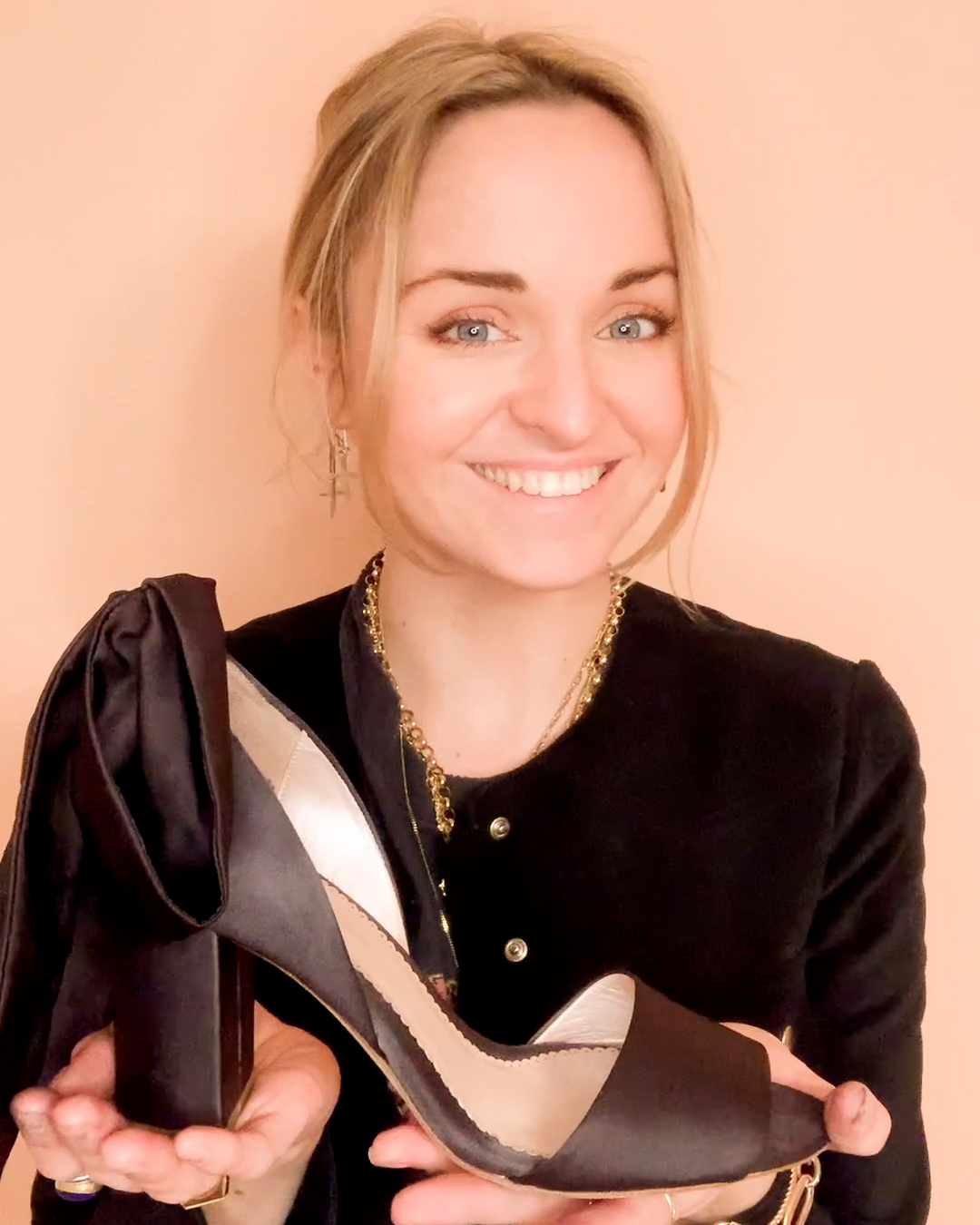 GET IN TOUCH
If you have been inspired by Zoe's shoe journey and would like more information, please get in touch by emailing boutique@emmylondon.com
We will be more than happy to talk you through the process and answer any questions you have.