PS Styling for Emmy London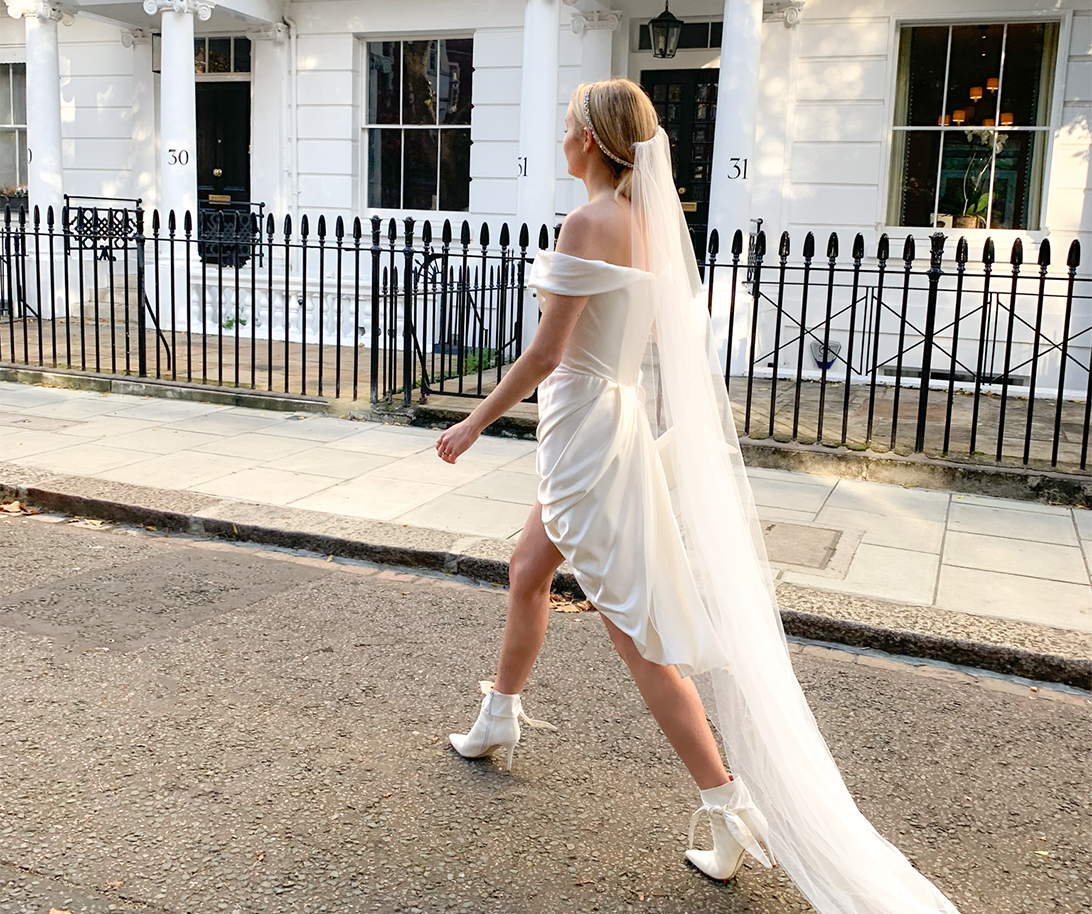 THE CITY WEDDING
We have paired up with the fabulous PS Bridal Styling team to create the perfect City Wedding Style. Fun, daring, and fashion-forward, this look is ideal for civil ceremonies and evening celebrations.
We have chosen the 'Cora Cocotte' mini bridal dress by Vivienne Westwood. This sculpted and corseted satin dress is beautifully feminine and super flattering.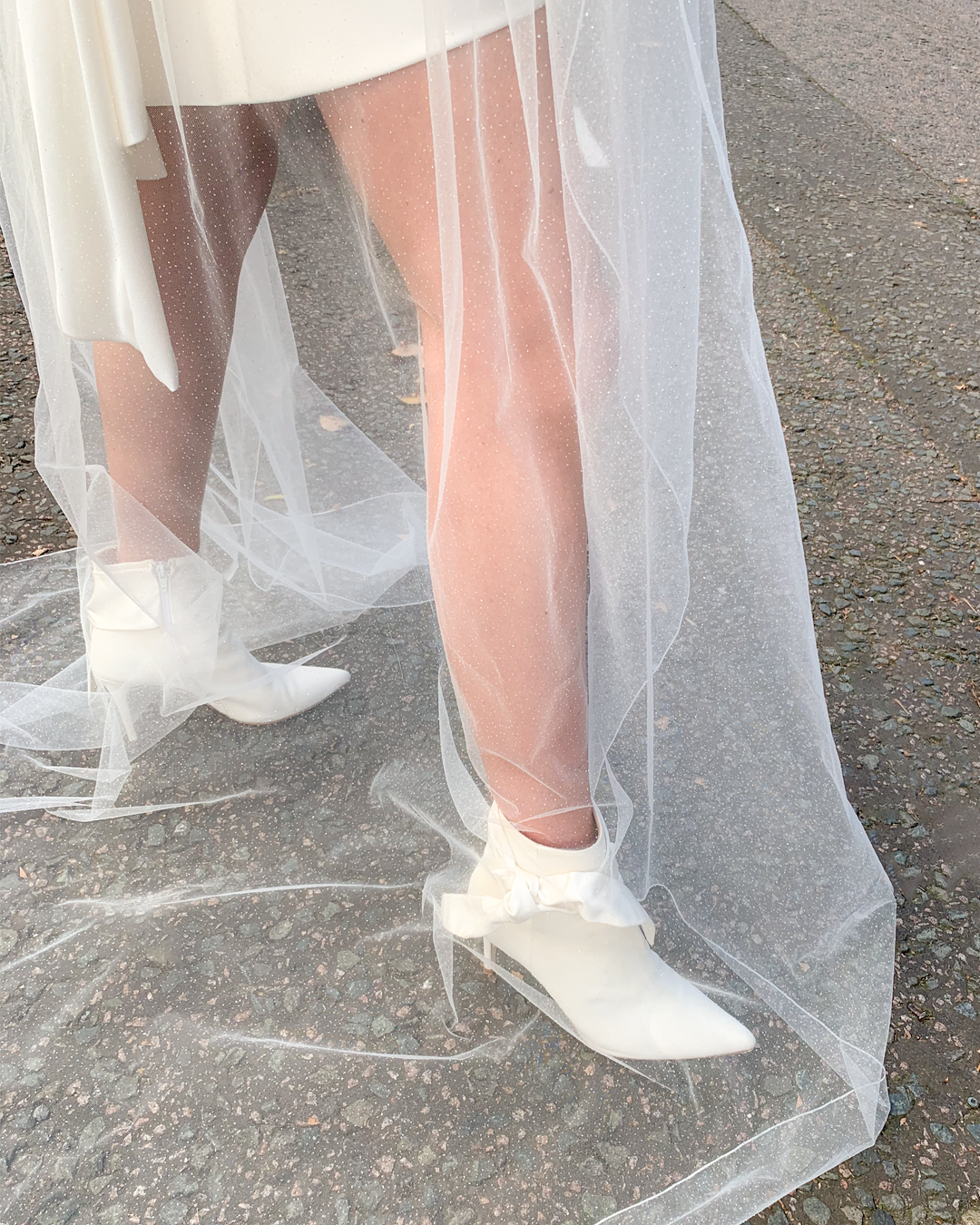 BEAUTIFUL BRIDAL BOOTS
We have styled this look with the Emmy London Gigi Ivory Bridal Boots. These boots are handmade with ivory suede which is super soft, comfortable, and easy to clean. The satin sashes can be tied in a striking knot for a fashion-forward feel, or a bow for a more traditional style.
To add a more traditional element to a daring style, we have included a delicate veil by Sassi Holford. For a touch of sparkle, we have accessorised with the 'Aurora Gold Halo' and dainty Dinny Hall hoop earrings.
Finally, the finishing touches... we have styled this look with the Florence Ivory clutch which matches the Gigi boots perfectly and ties together the overall 'City Style' look.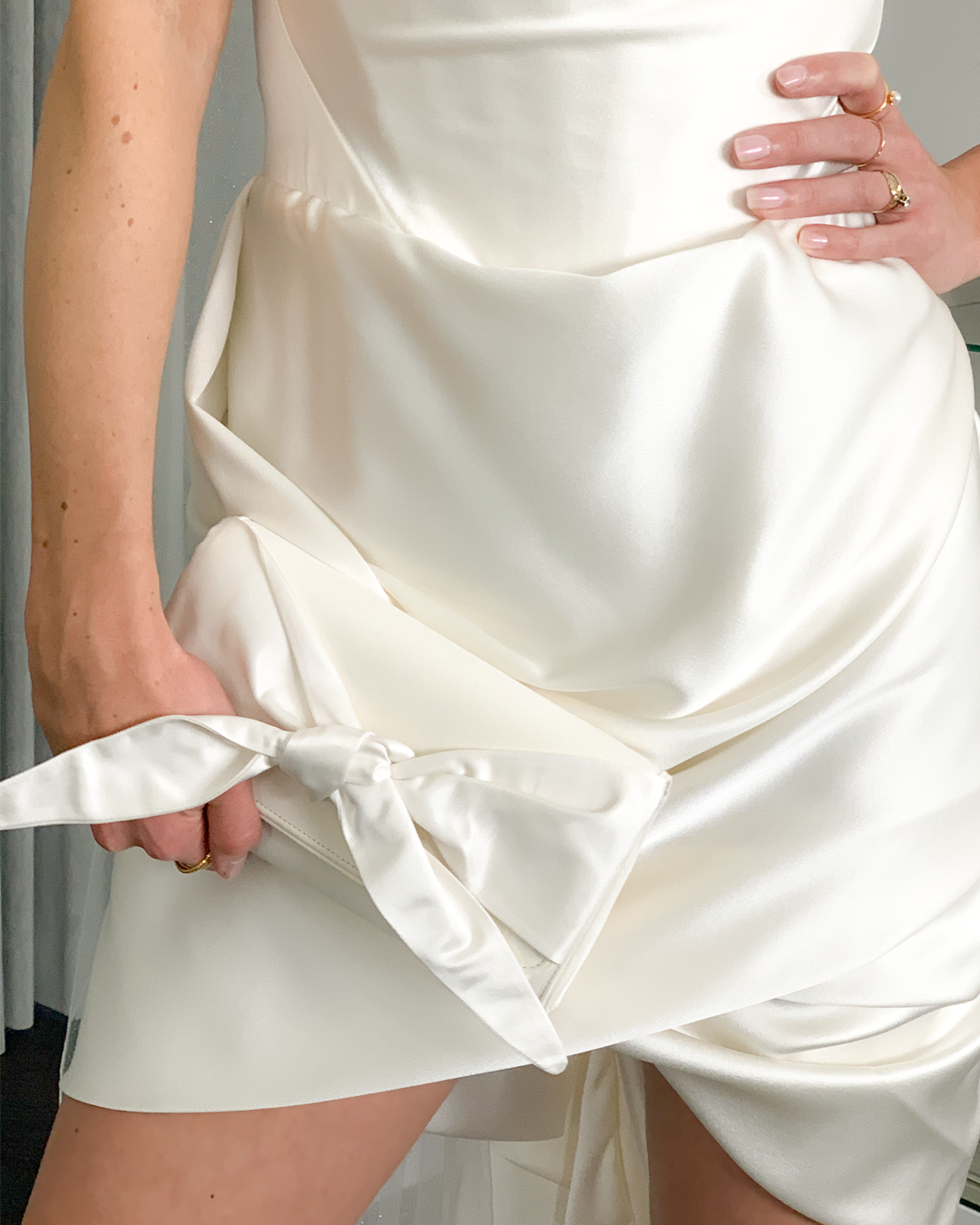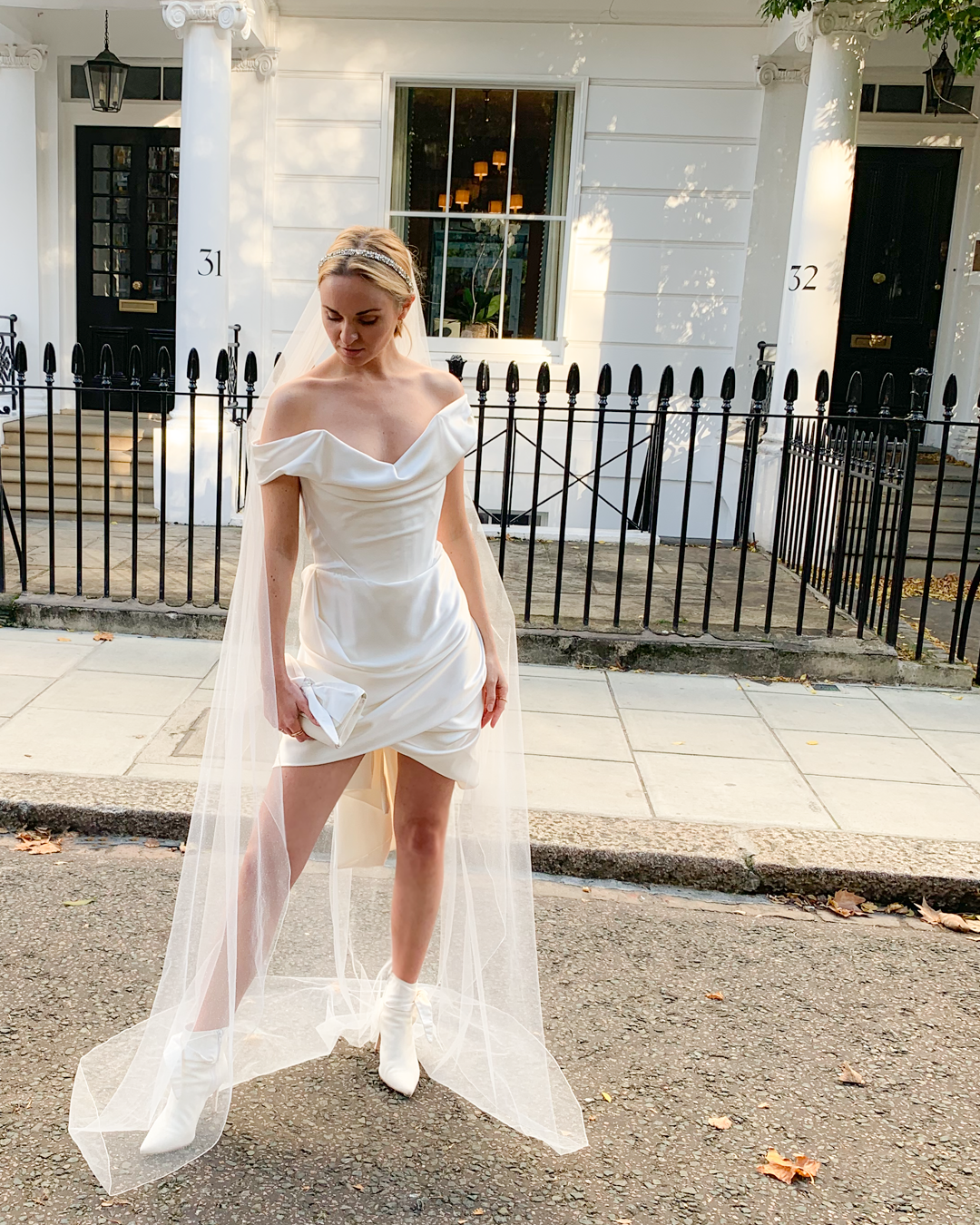 SEE THE LOOK COME TO LIFE