PS Styling for Emmy London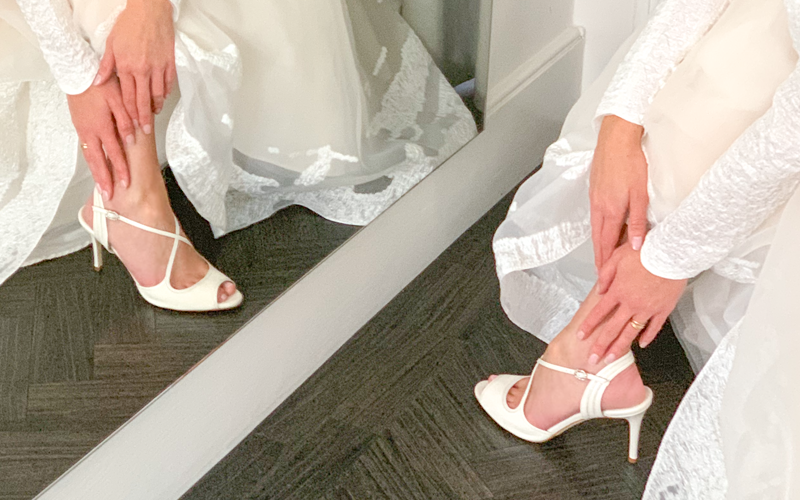 TRADITIONAL WITH A TWIST
Planning a Wedding and not sure where to begin with your bridal outfit? We have teamed up with the fabulous ladies at PS Bridal Styling to bring you a brand new styling series. From traditional whimsical weddings to glitzy and glamorous celebrations, we will be styling elegant and sophisticated bridal looks from head to heels with some of our favourite brands and designers. First up...Sassi Holford!
To start, we have chosen the enchanting Elaine Dress from the Asteria collection by Sassi Holford. Exuding strength and confidence, this sublime strapless gown will empower any bride.
Transform the exquisite gown from a conservative daytime ceremony to a fun evening party by removing the detachable button cuff sleeves.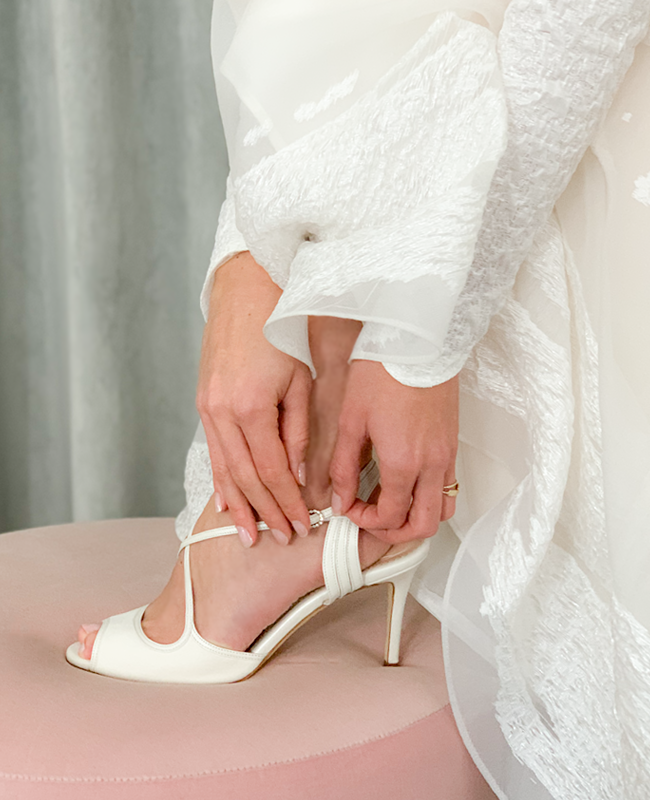 The Perfect Balance of Beauty & Comfort
We have styled the Elaine dress with our 'Penny Ivory' bridal heels. Beautifully simple with no embellishments, the Penny style is for confident brides who want a modern, minimal look on their wedding day.
The cross strap detail not only looks sophisticated and stylish but also holds the foot in place and creates comfort and stability as you you walk down the aisle. Penny is the perfect style to pair with a big dress like Elaine where comfort and balance are key.
Lastly, to accessorise this look we have chosen an incredible statement headpiece from Dolecka. The intricate pearl and diamonte design elevates this look and adds a glamourous and regal feeling.
Finally, the look is finished with beautiful and simple pearl earrings by Dinny Hall creating a traditional yet modern wedding style.
Watch the full styling video below to see our styling come to life.