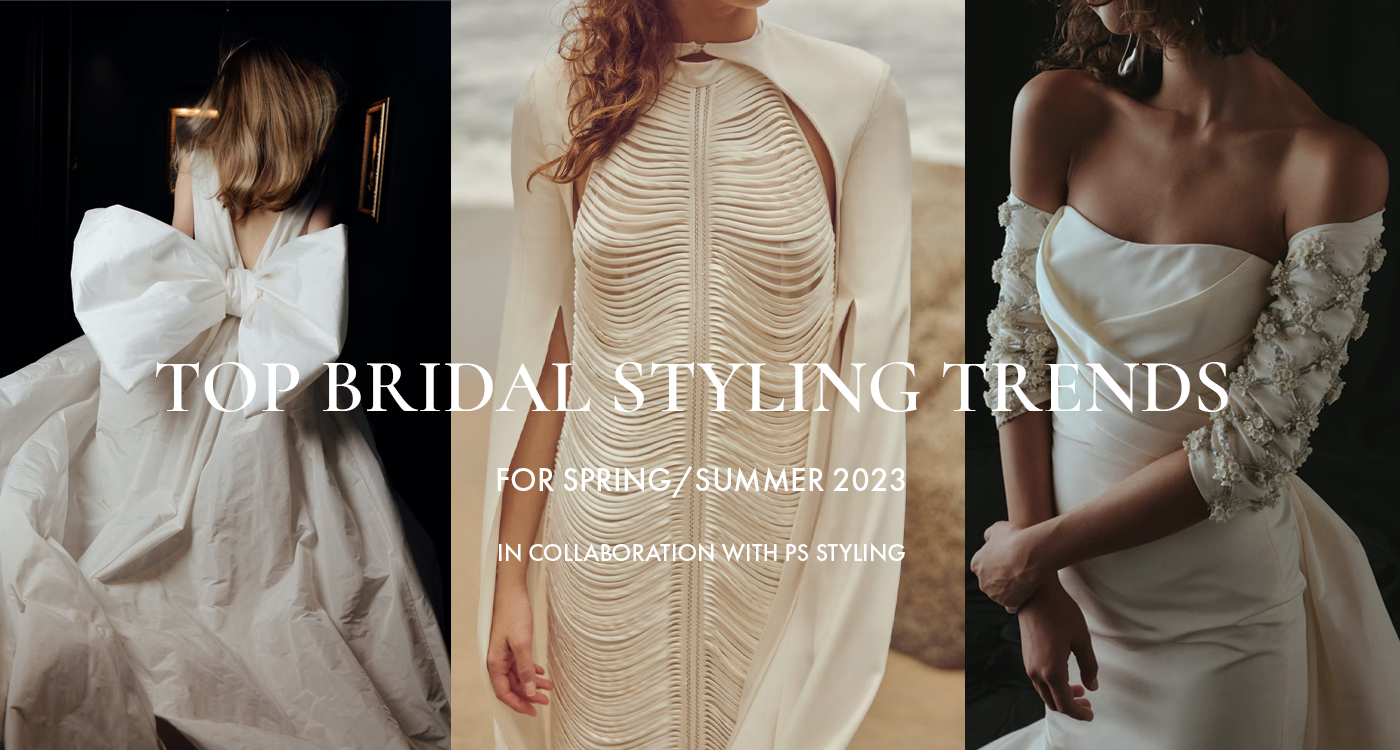 Top Bridal Styling Trends for 2023
In collaboration with PS STYLING
We've teamed up with the fabulous PS Styling group to bring you our favourite bridal trends set to emerge for 2023.
Designers have really pulled out the stops with their collections for the year ahead. We're seeing experiments with colour, embellishments, big drama pieces from emerging brands and new spins on finishing touches to perfect those bridal ensembles.
Get inspired by these trends. It's all about finding the dress and shoes that speak to your personal style.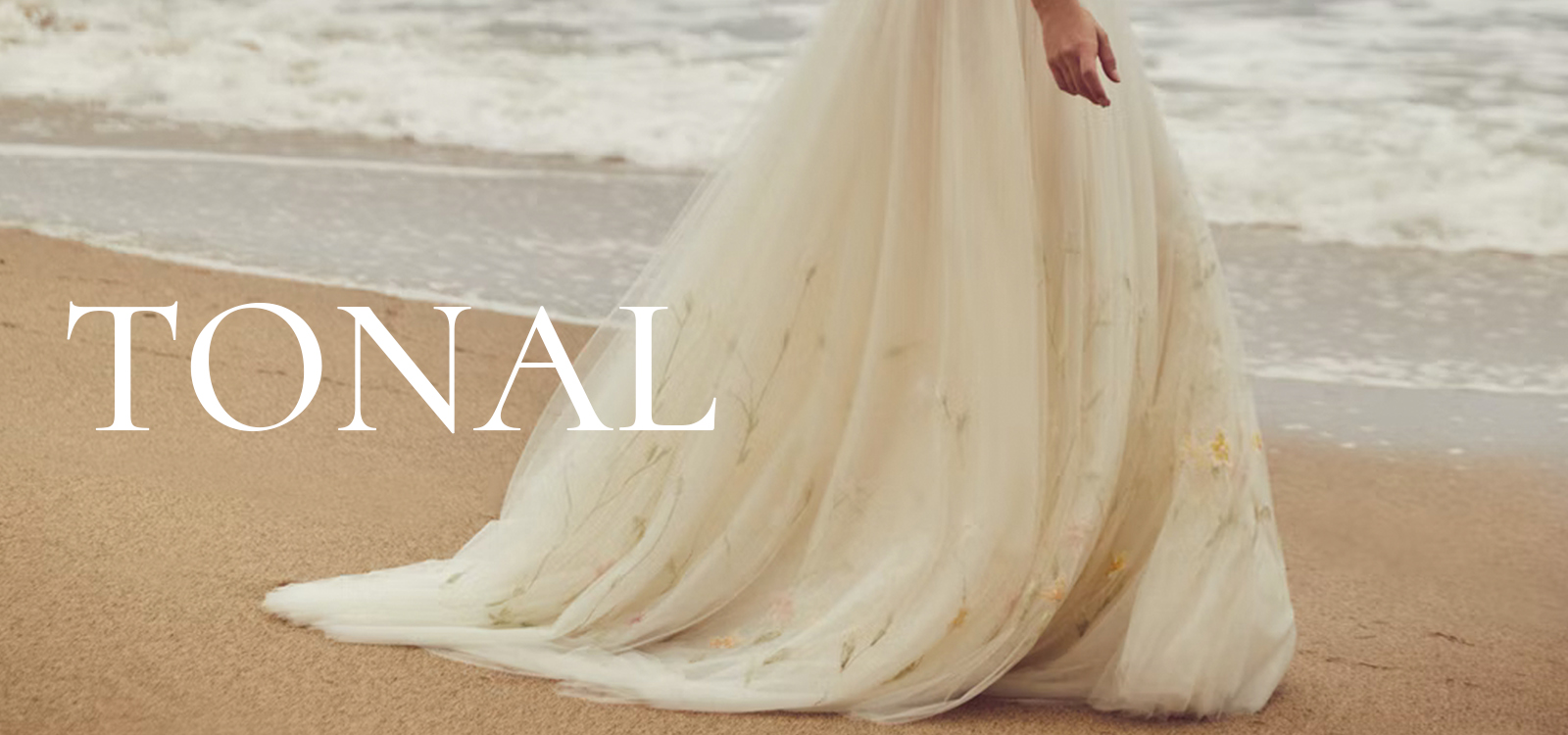 Tonal Hues
Designers are stepping out of the "white box" and embracing a tonal approach which we've noticed popping up in the form of blush tones and textures! Renowned designers like Halfpenny London, Amsale and Francesca Miranda are going for champagnes and ivories. The colour blue also seems to be set to take center stage, we just love Amsale's lush blue gown; it's the ideal construction for an ultra-romantic wedding.
You can work colours in using inspiration from your flowers, bridesmaid dresses, or even your venue - just have fun with it!
MODERN EMBELLISHMENTS - 3D APPLIQUE, PEARLS, PLEASTS & RUFFLES
Embellishments don't always have to be overly fussy and we've seen some gorgeous intricacy and finishing touches in the year ahead's collections. With brands opting for a more modern and innovative approach to their choices, with both placement and technique. From Mira Zwillinger's 3D asymmetric lace embellishment to overflowing pleats and ruffles. Pearls are always a hit in bridal and this season we love how Savannah Miller and Lela Rose have surprised us with their take on the seasoned embellishment. Why not go pearl crazy and have them on your shoes too!
STATEMENT SLEEVES & DRAMATIC TRAINS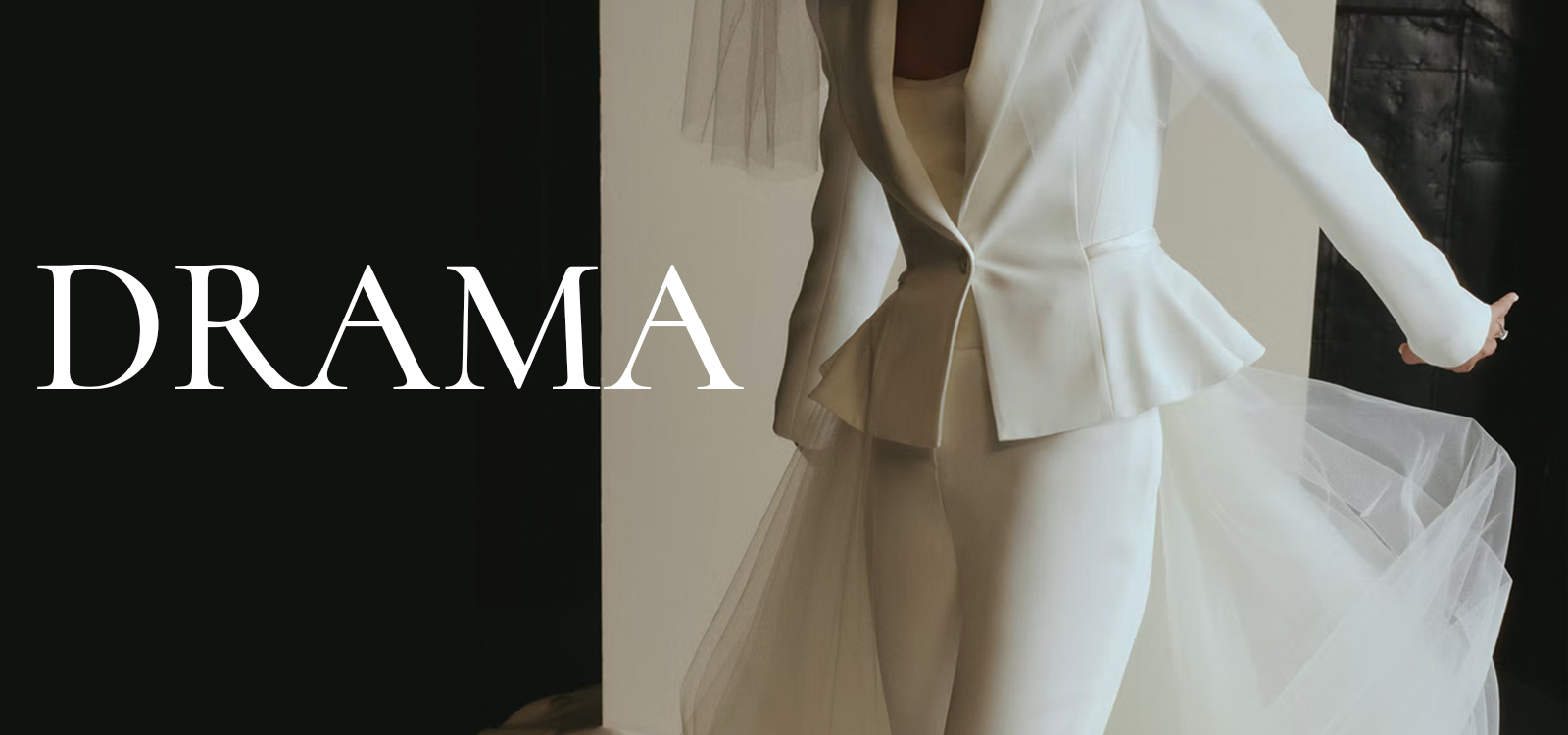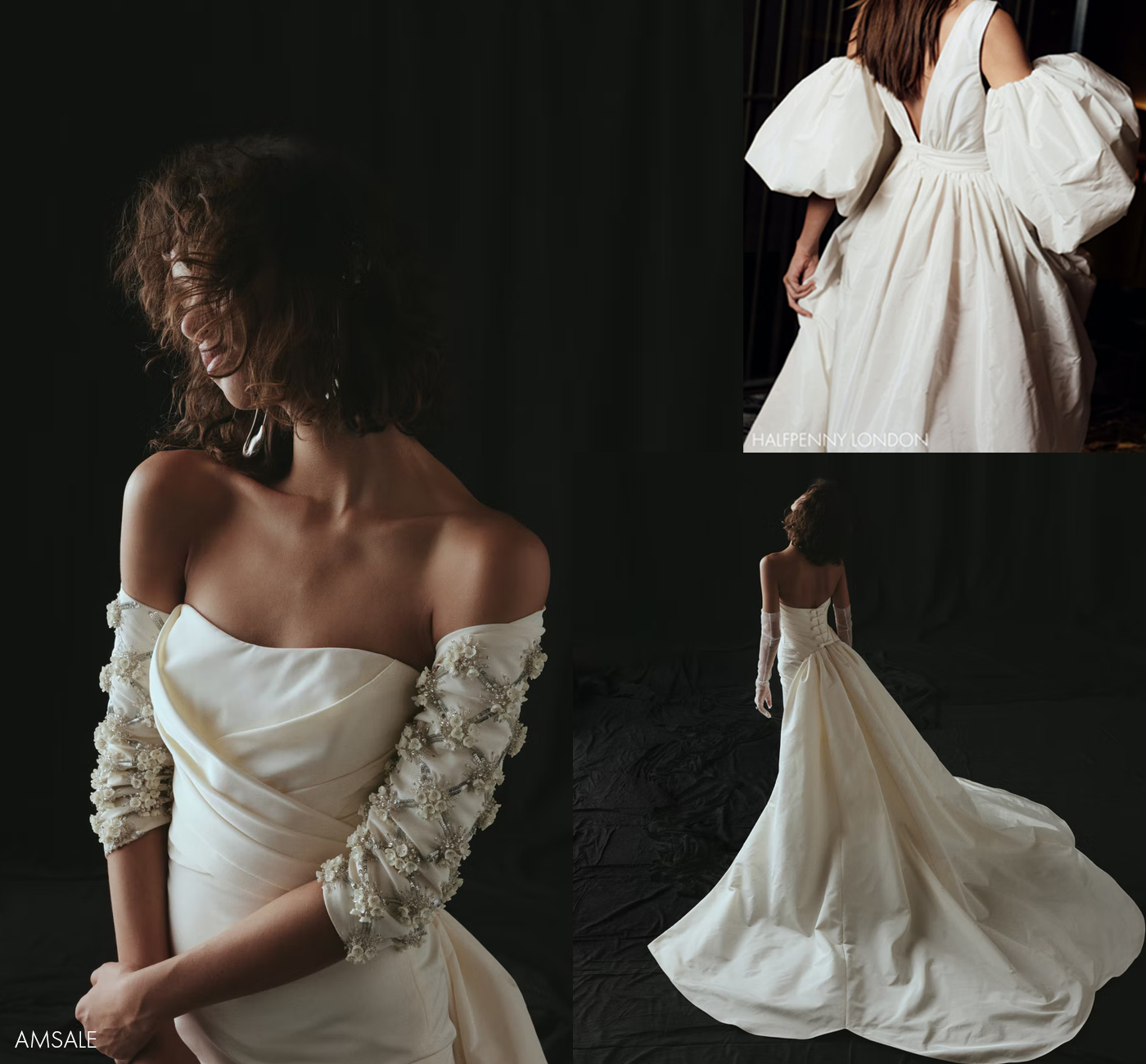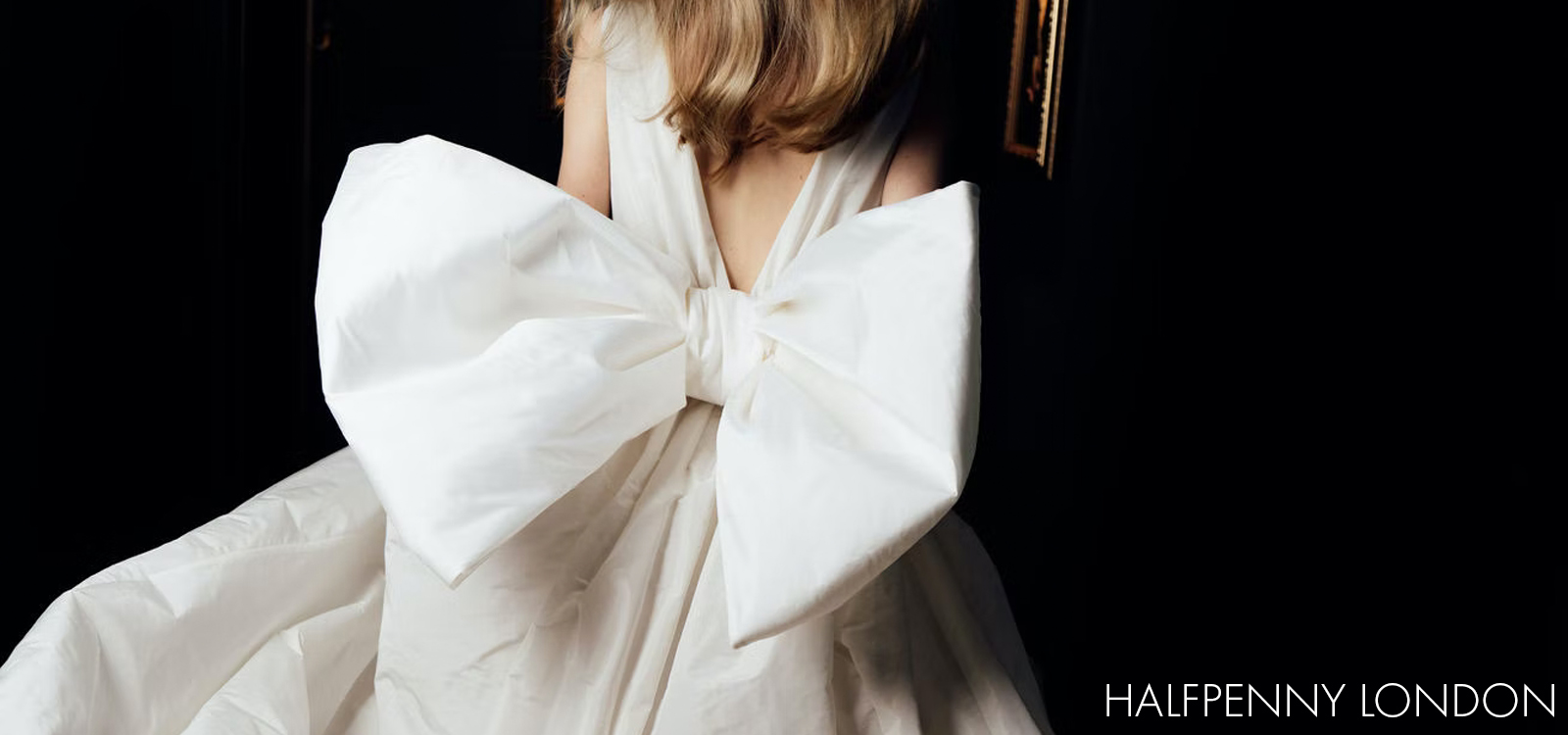 LIGHTS, CAMERA, ACTION!
You'll be centre stage for the whole of your big day so you're going to need to work that drama! Whether its in the form of statement sleeves or dramatic trains, this season's looks have an element of 'EXTRA DRAMA' and if you want to make an unforgetable entrance this style will be right up your street.
Amsale is one to watch with their modern and romantic ball gowns made from luxurious iridescent silks, puff sleeves and trains that seem to go on forever.
Complete your look from head to toe by adding some drama to your shoes too in the form of bows or something gold!
Trending Bridal Shoes
From dramatic strappy platform sandals to floral embellished bridal courts. Emmy London bridal shoes that work perfectly with 2023 bridal trends.
BRIDAL CAPES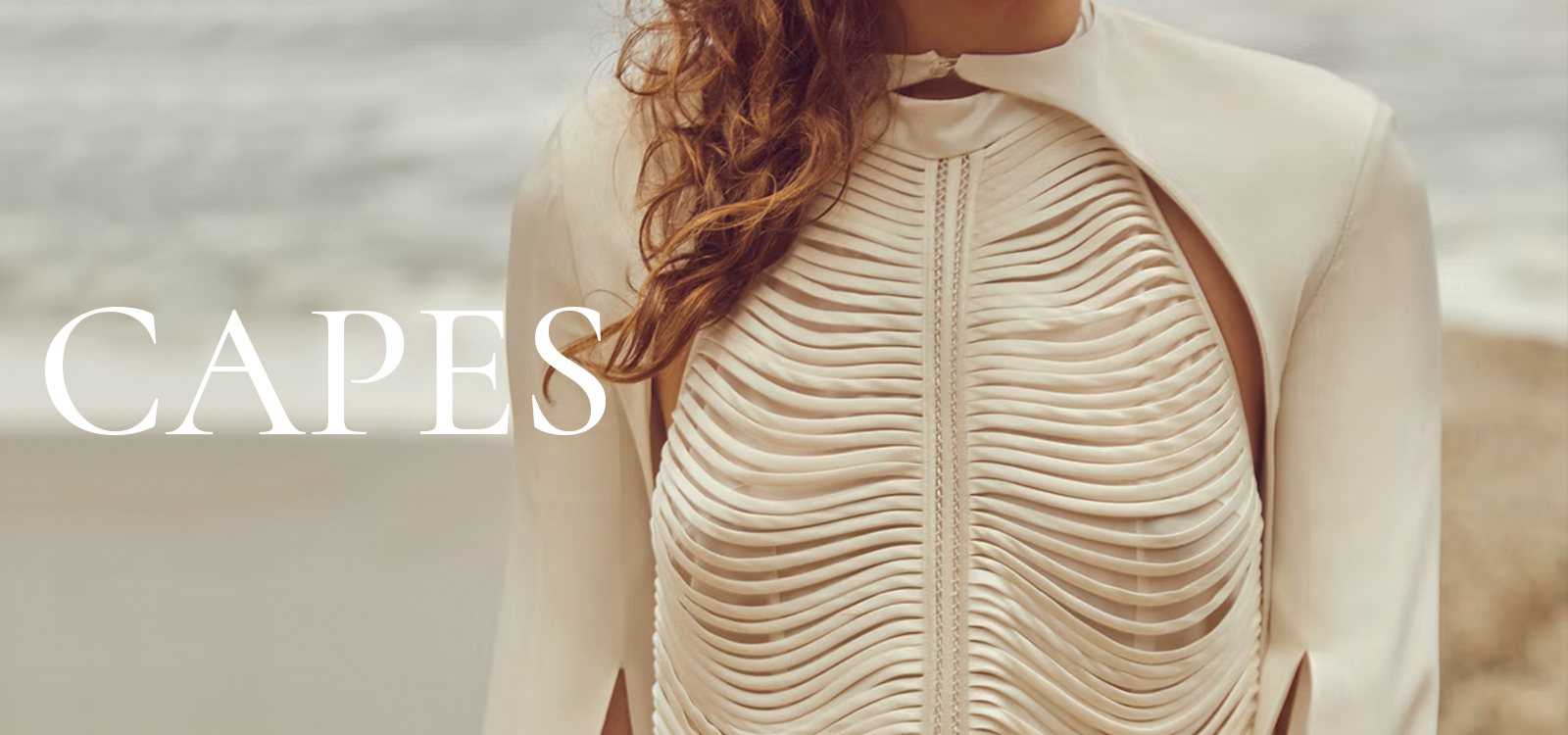 Not just for superheroes, a bridal cape is the perfect finishing touch for your bridal look. If you want to modernise a more simplistic style dress, just pop on a dramatic cape for the ceremony and you have two looks in one! This season you have every option from tulle to thick satins and translucent lace to crystal embellishments. Just take your pick!
To keep in line with this modern style you'll need a shoe to match it! Anna is expertly handmade from lustrous true ivory silk satin, it's the ultimate chic bridal heel!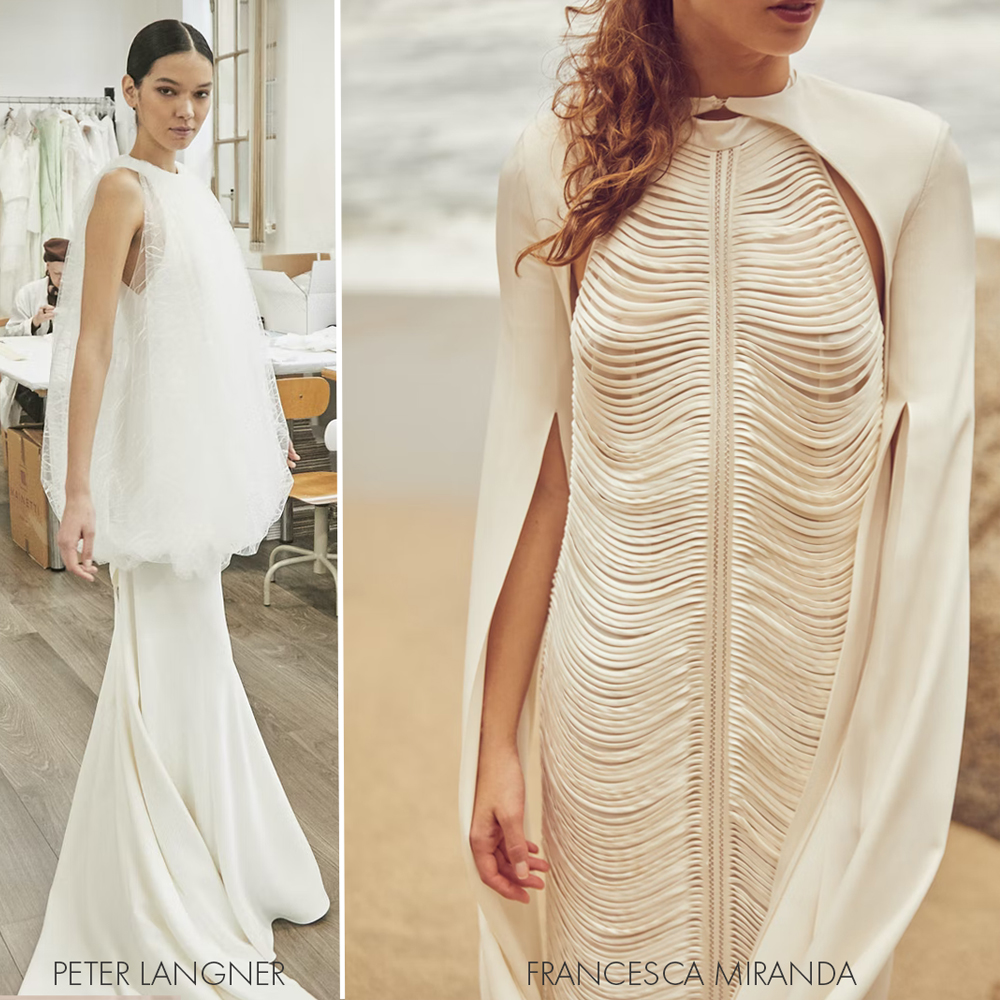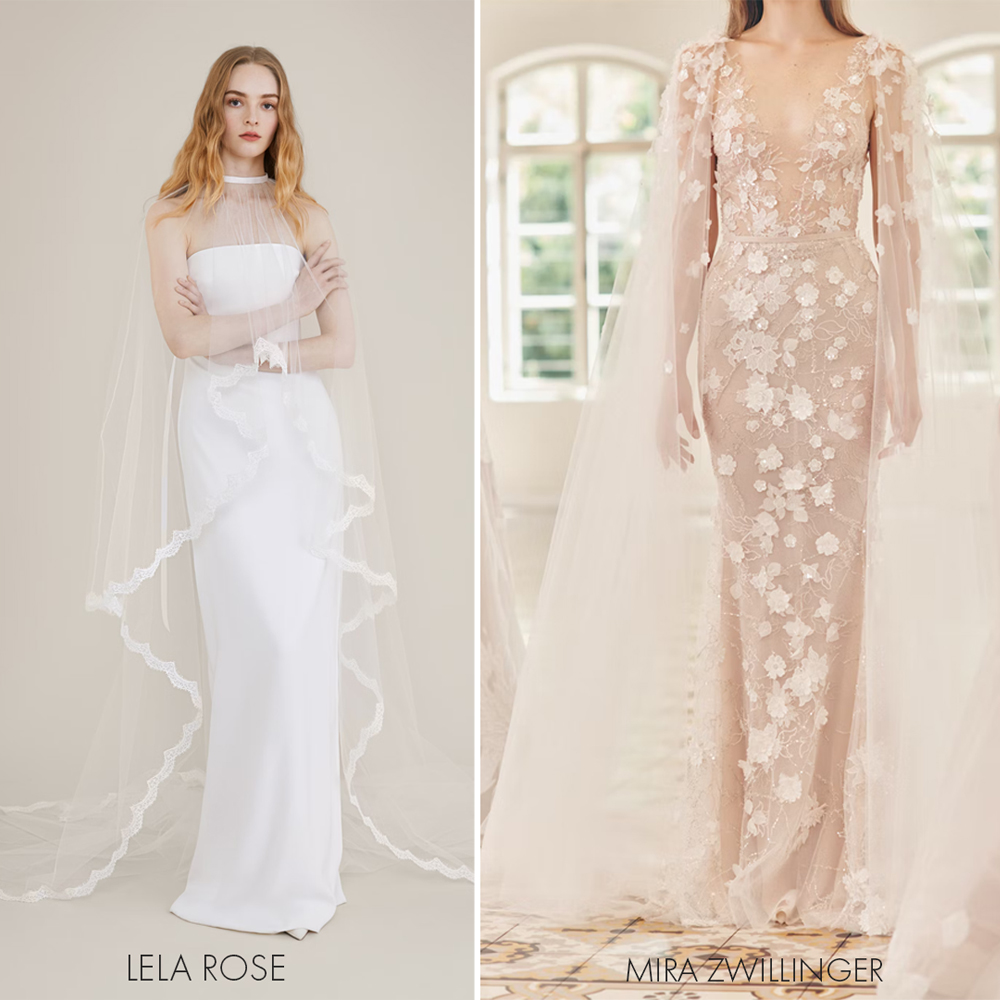 About PS Styling: Founded by stylist Ella-Louise Gaskell their platform offers a personal styling & shopping service for brides, matching them with retailers based on their style, budget, location and preferences.
Discover the dress designers:
Mira Zwillinger https://www.mirazwillinger.com/
Lela Rose https://www.lelarose.com/
Halfpenny London https://www.halfpennylondon.com/
Francesca Miranda https://www.francescamiranda.com/
Savannah Miller https://www.savannahmiller.com/
Peter Langner https://www.peterlangner.com/en/bridal
Images by: Mira Zwillinger, Lela Rose, Halfpenny London, Francesca Miranda and Savannah Miller.